PIANA SLIDE
BOUNDLESS ELEGANCE
The name says it all: gliding gently into boundless relaxation. Our elegant premium model offers you a unique shower experience, every single day.
Add to watchlist
zur Merkliste hinzugefügt
Doors:
Swing doors
Folding doors
Sliding doors
Sliding doors
Sliding doors are a design highlight in any bathroom, leaving a lasting impression with their unobtrusive elegance. Thanks to the special PALME features for sliding doors, you can enjoy unique ease of operation and straightforward cleaning.
Hinged doors
Standard height:
2.000 mm
1.750 mm
1.800 mm
1.900 mm
2.120 mm
Floor solutions:
Barrier-free
Barrier-free
Convenient, completely barrier-free access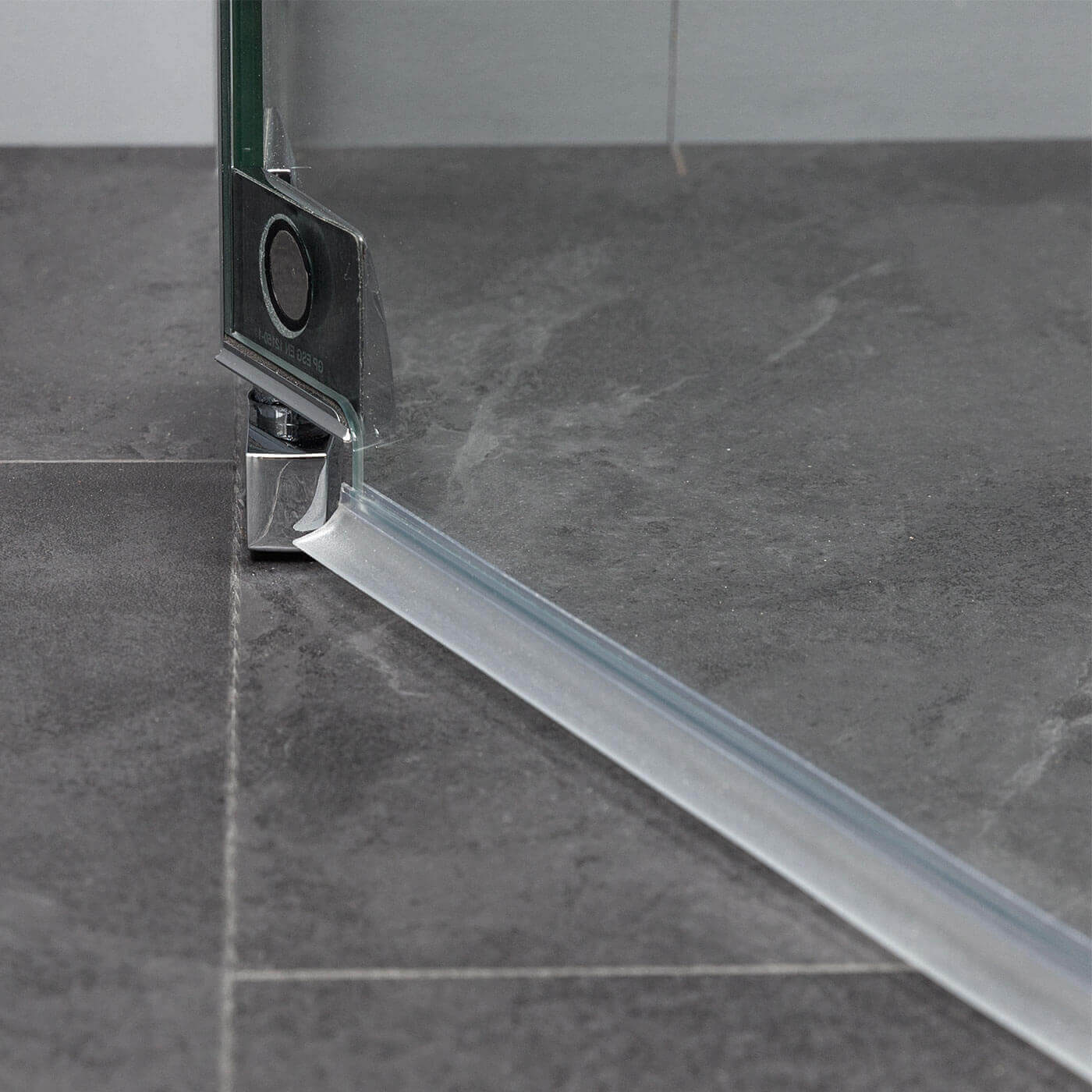 Discreet splash rail
Discreet splash rail
Discreet splash rail, 4 mm high, for splash protection in an unobtrusive design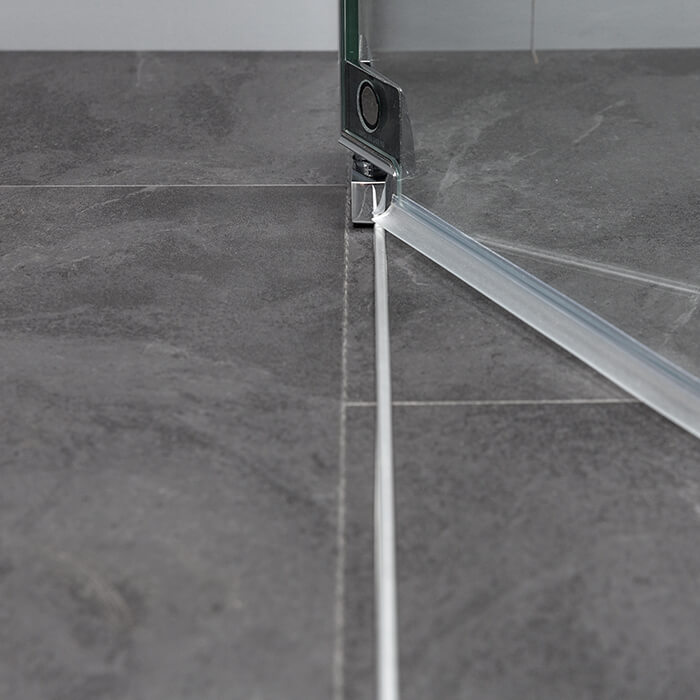 Splash rail
Comfort features:
PALM.fix
PALM.

fix
The innovative magnetic closure in the sealing profile keeps the doors gently closed and prevents even the slightest splash.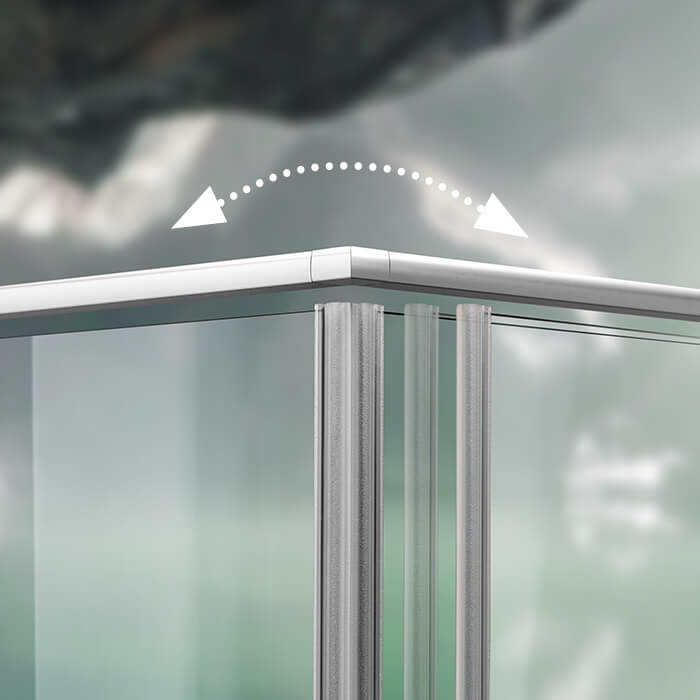 PALM-free
PALM.

free
The ideal entry option for anyone who appreciates a spacious, barrier-free look. A discreet splash rail is optionally available for many versions.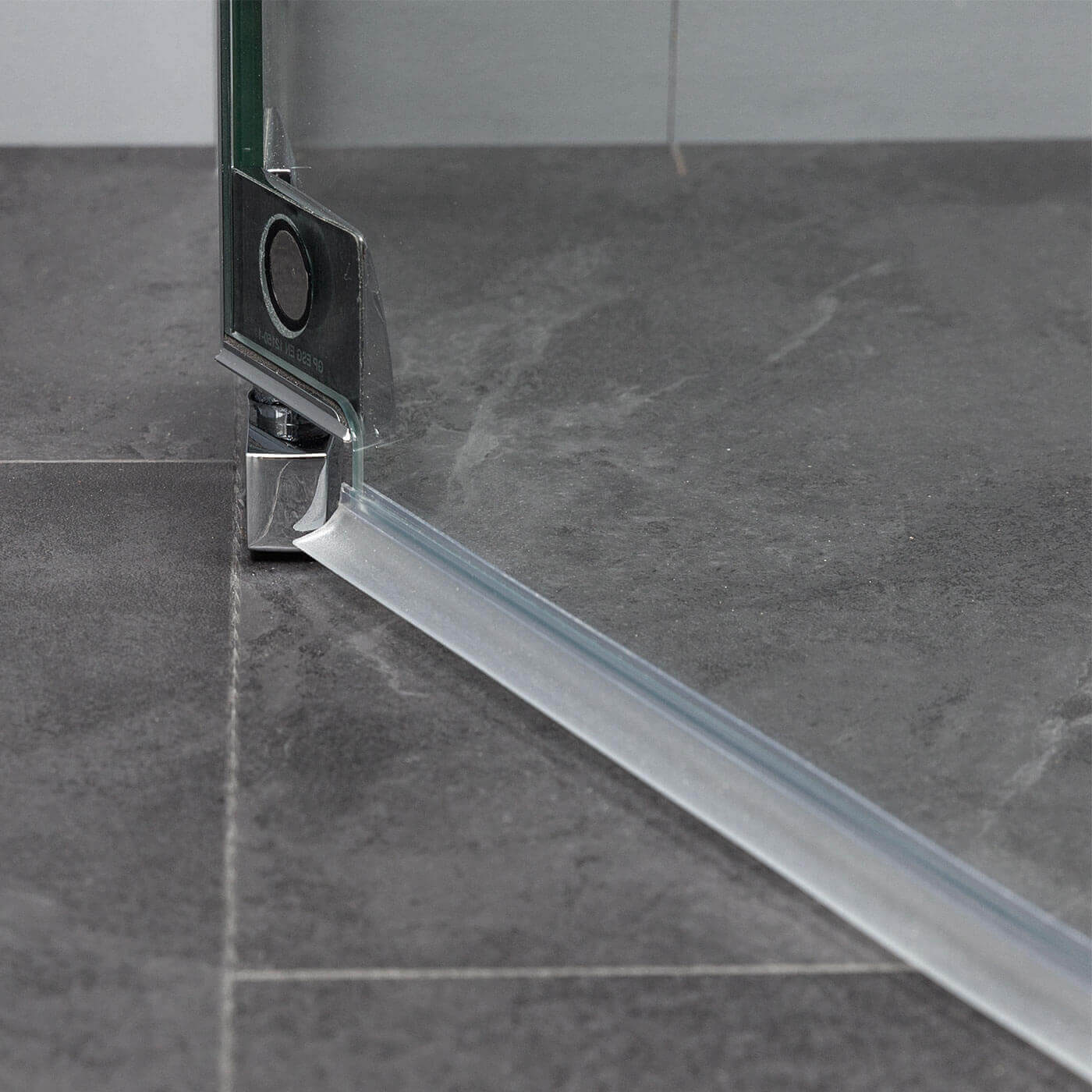 PALM-lift
PALM-pro
PALM.

pro
The PALM.pro system profile enables quick and uncomplicated wall mounting of fixed glass sections on walls and tiles – for a clean, aesthetically pleasing finish.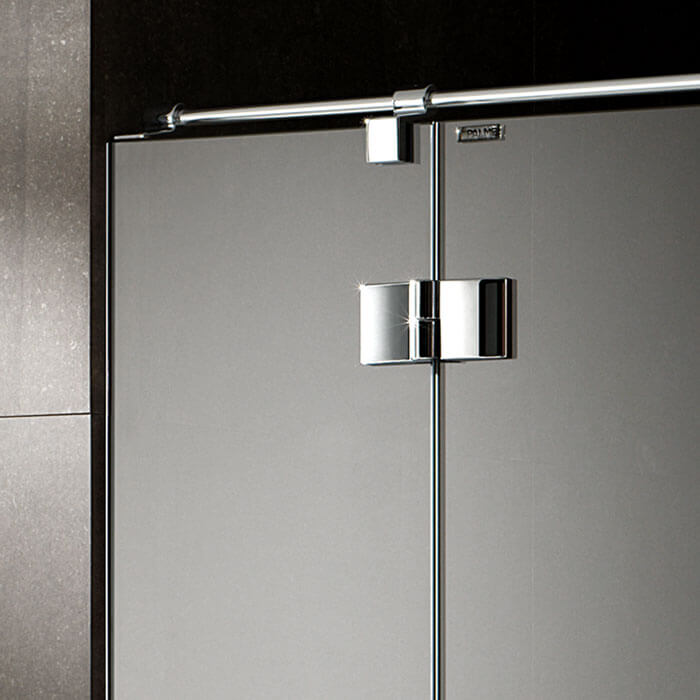 PALM-isi-clean
PALM.

isi-clean
All PALME shower oases are developed according to the PALM.isi-clean principle. This extends not just to particularly easy-care surfaces, but also to flush fittings which minimise unnecessary joints, edges and other places where dirt can get trapped.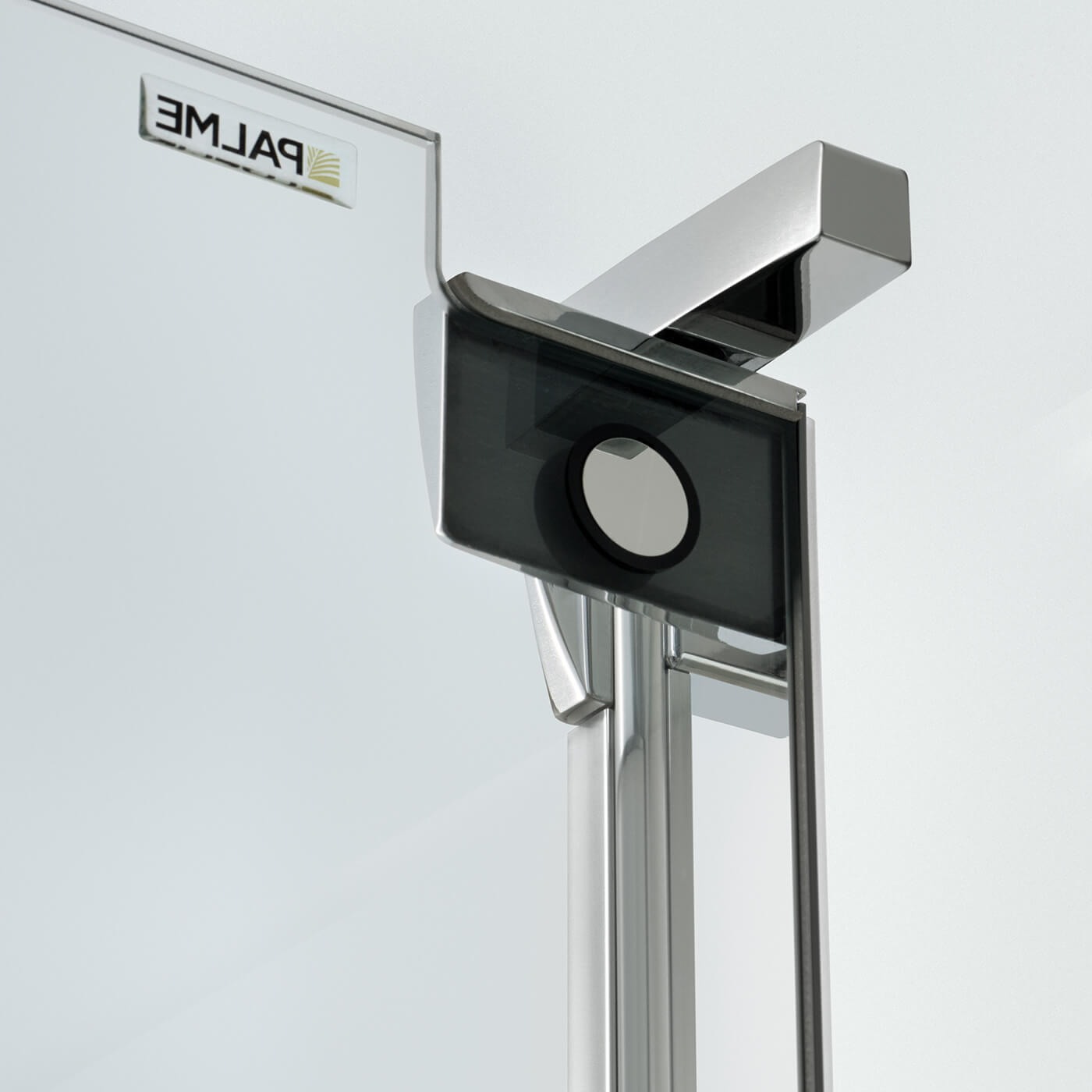 PALM-nano
PALM.

nano
With the optional nano coating, water droplets bead up and roll off leaving virtually no trace, ensuring particularly easy care and excellent levels of hygiene. Certified by TÜVRheinland®: if cleaned correctly, the PALM.nano coating lasts for at least 10 years.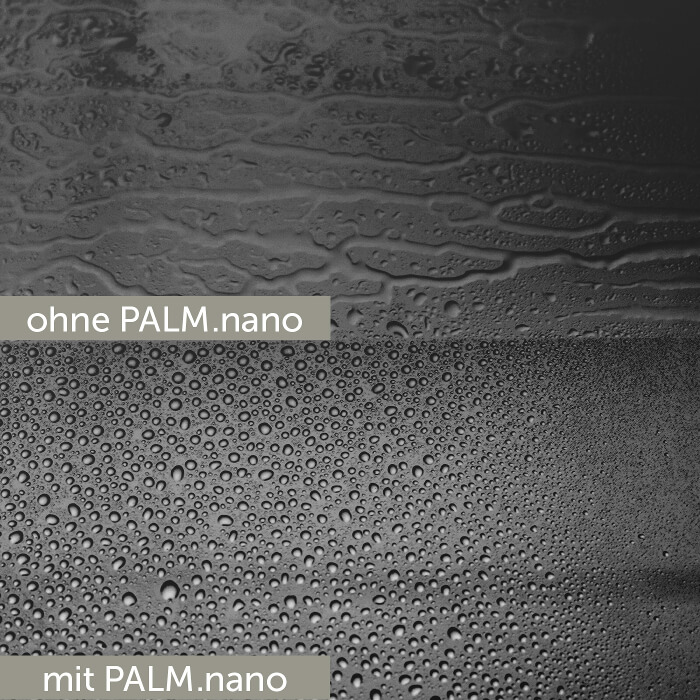 PALM-care
PALM.

care
nique with PALME: profile surfaces with effective, long term protection against germs and bacteria, for an extra high hygiene factor. For comprehensive protection, we recommend the combination with PALM.nano. PALM.care profile surfaces are available in two stylish colours.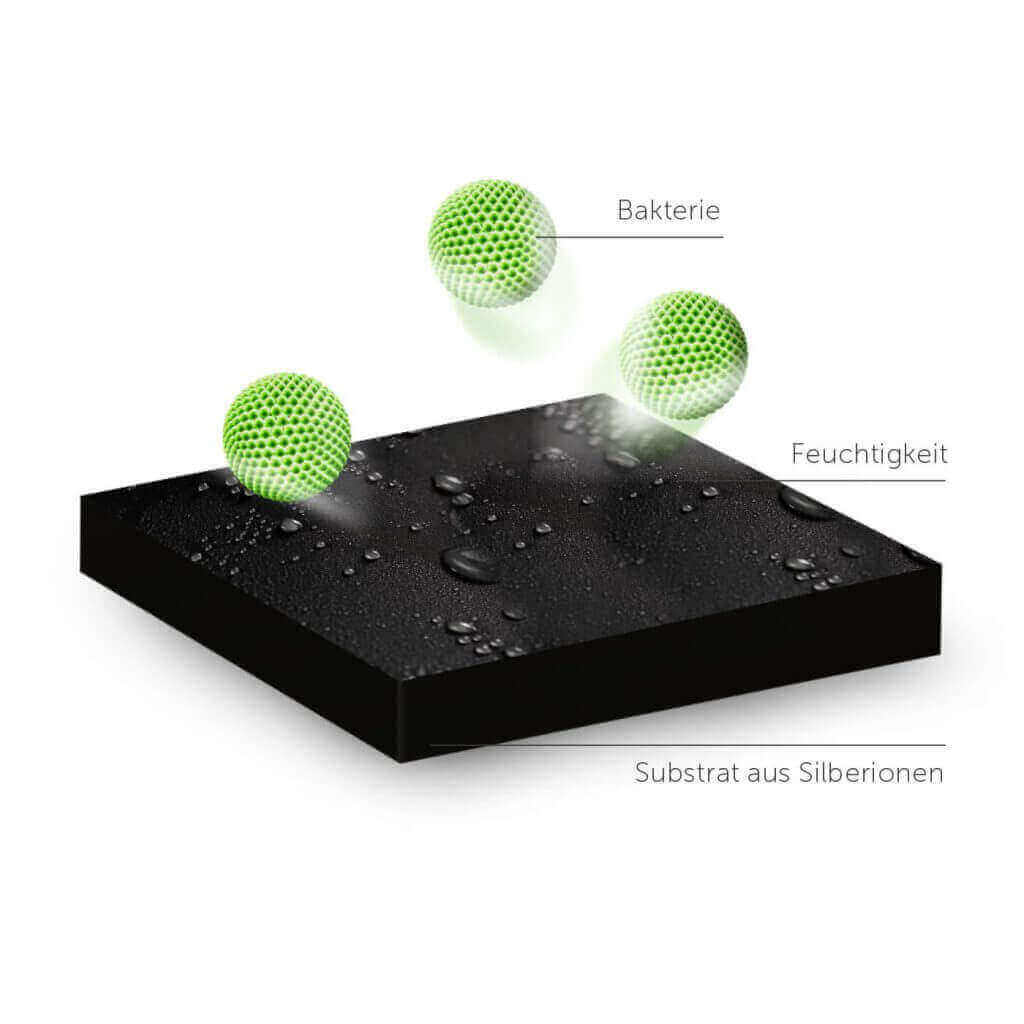 PALM-magic
PALM-invisible
The choice is yours: our glass enclosures can turn your shower oasis into your personal inner sanctum. The PIANA SLIDE series offers a wide range of design glass panels to choose from.
The benefits of our tempered safety glass are its high resistance to temperature change, high resistance to impact, bending and shock, and how supremely easy it is to clean.
We've got a handle on aesthetics: choose your favourite version from our design handles.
Perfect down to the smallest detail: flush fittings on the inside to greatly facilitate cleaning and present a smart appearance. High quality rollers on the glass frame ensure the doors slide wonderfully smoothly. True PALME ease of operation – in action!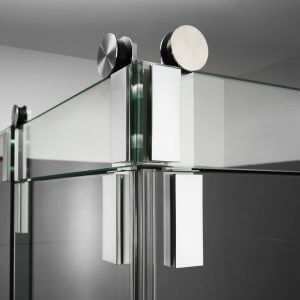 Let your PALME shower oasis reflect your unique personality, with stylish handles and glass shelves!
Important:
In order to ensure our unique level of PALME comfort, your shower oasis will be configured prior to delivery. Please therefore choose all your accessories before placing your order. If you have any questions, don't hesitate to contact our Team – we're happy to help!
Did you know that we can manufacture our showers to the nearest millimetre, in exact accordance with your requirements and preferences?