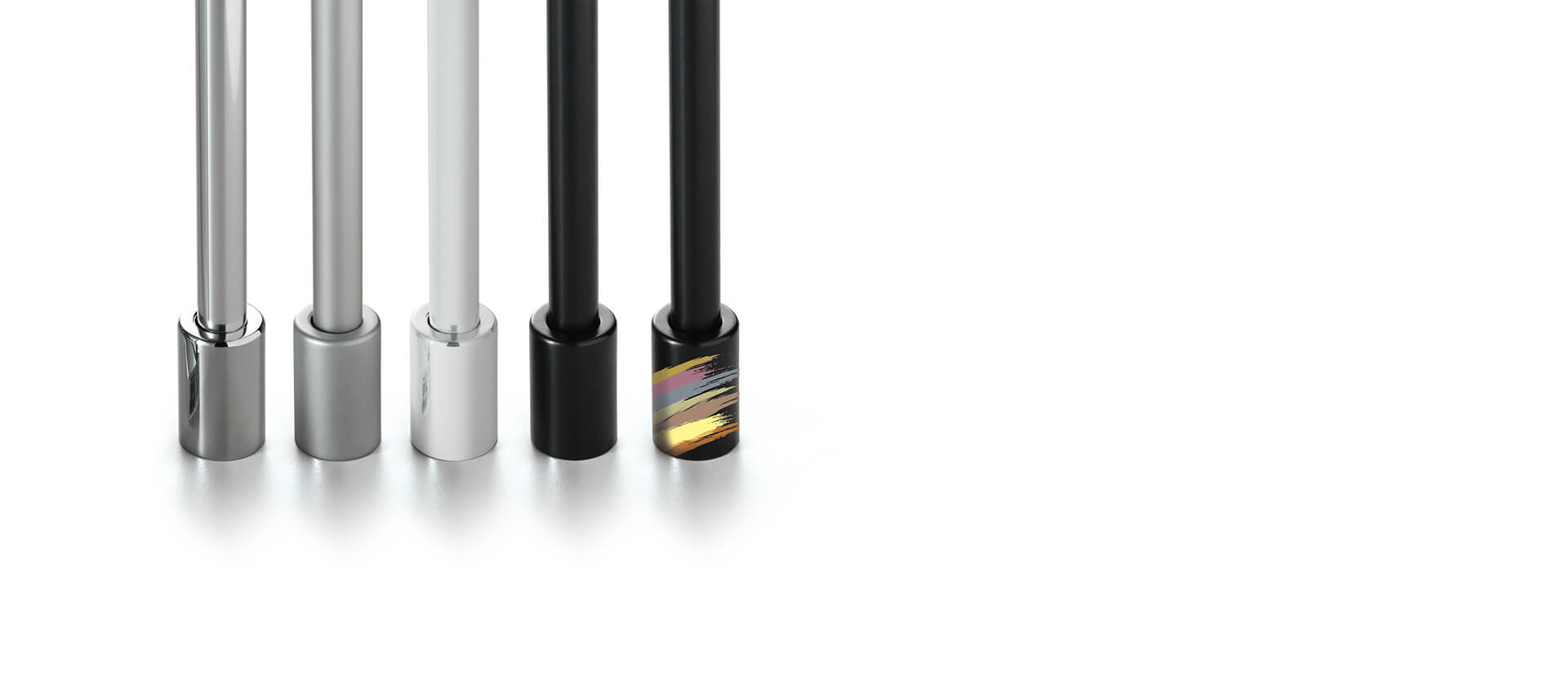 PALME WORLD OF COLOUR & PROFILE SURFACES
A WORLD WITHOUT COLOUR IS UNTHINKABLE – COLOUR EXPRESSES SO MUCH.
Not only does it influence the atmosphere of a room, but also our mood. You may prefer small accents of colour here and there, or like to splash your favourite colour lavishly throughout the room.
Give your creativity free rein – our special anodising surface treatment and our powder coating plant can bring a fantastic world of colour to life.
ANODISED SURFACES
PALME shower oases are equipped with anodised surfaces as standard, which are particularly easy to clean thanks to a new profile finishing technique.
PALME can cut sections to size and drill holes before the anodising treatment – which ensures our unique PALME quality!
POWDER COATED SURFACES
Thanks to our special powder coating process, there are no limits to the colours you can choose.
In addition to our standard profile colours, many models are available in all RAL colours.
PALM.CARE SURFACES
Powerful against bacteria and germs: as a permanent material component, PALM-care has a special combination of active ingredients, including silver ions, to prevent the growth of bacteria and fungi on the profile surface. Hindering active germ growth between cleaning cycles makes this feature an ideal supplement to regular disinfection!
Die PALM.care Technology remains effective in the shower oasis profile throughout the entire service life, for continuous and long lasting results. Available in the surface colours aluminium silver and snow white gloss.