Dreamlike: our glass enclosures can turn your shower oasis into your personal inner sanctum, provide discreet screening or transform your shower into a design feature – you decide what suits you best.
TEMPERED SAFETY GLASS
When it comes to genuine glass enclosures, we use only tempered safety glass – transparent or with various tints and texture effects.
The benefits are crystal clear:
High resistance to temperature change
Better resistance to impact, bending and shock
Does not shatter in the event of a fracture, but disintegrates into small, harmless fragments, reducing the risk of injury
Easy to look after – hygienic and simple to keep clean
Durable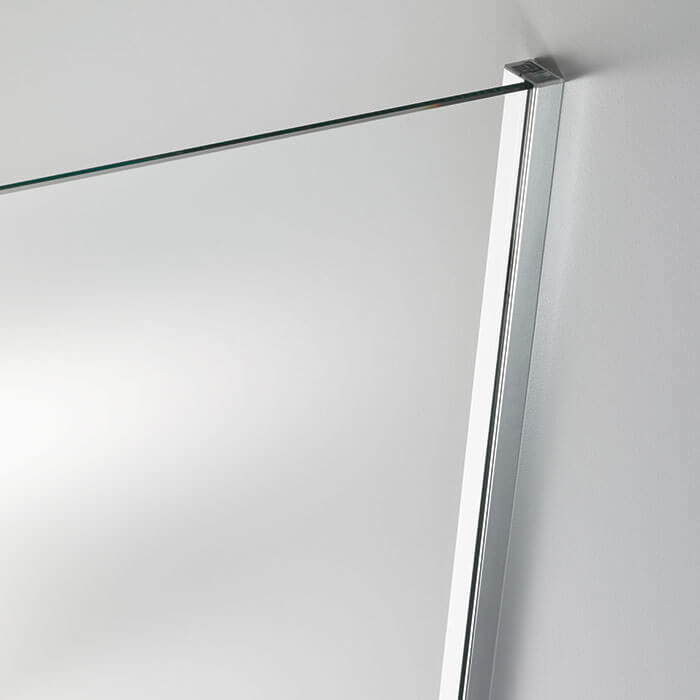 The tempered safety glass used by PALME (3 – 10 mm thick) meets the requirements of EN 14428 and 12150. Just from looking, you wouldn't be able to distinguish it from normal, non-tempered glass. However, you can recognise it as such by the "ESG" stamp (German abbreviation for "tempered safety glass") that is always affixed in a corner.
ACRYLIC GLASS
Acrylic glass is easy to work with, shatter-proof and inexpensive.
However, it has some disadvantages, including its rougher surface with lower load bearing capacity, greater susceptibility to scratches and more intensive care requirements.
In some of the entry-level PALME shower comfort series, patterned acrylic glass is used. We particularly like the "transparent droplets" version – the pattern is discreet and conceals any small scratches in the glass that may occur over the years.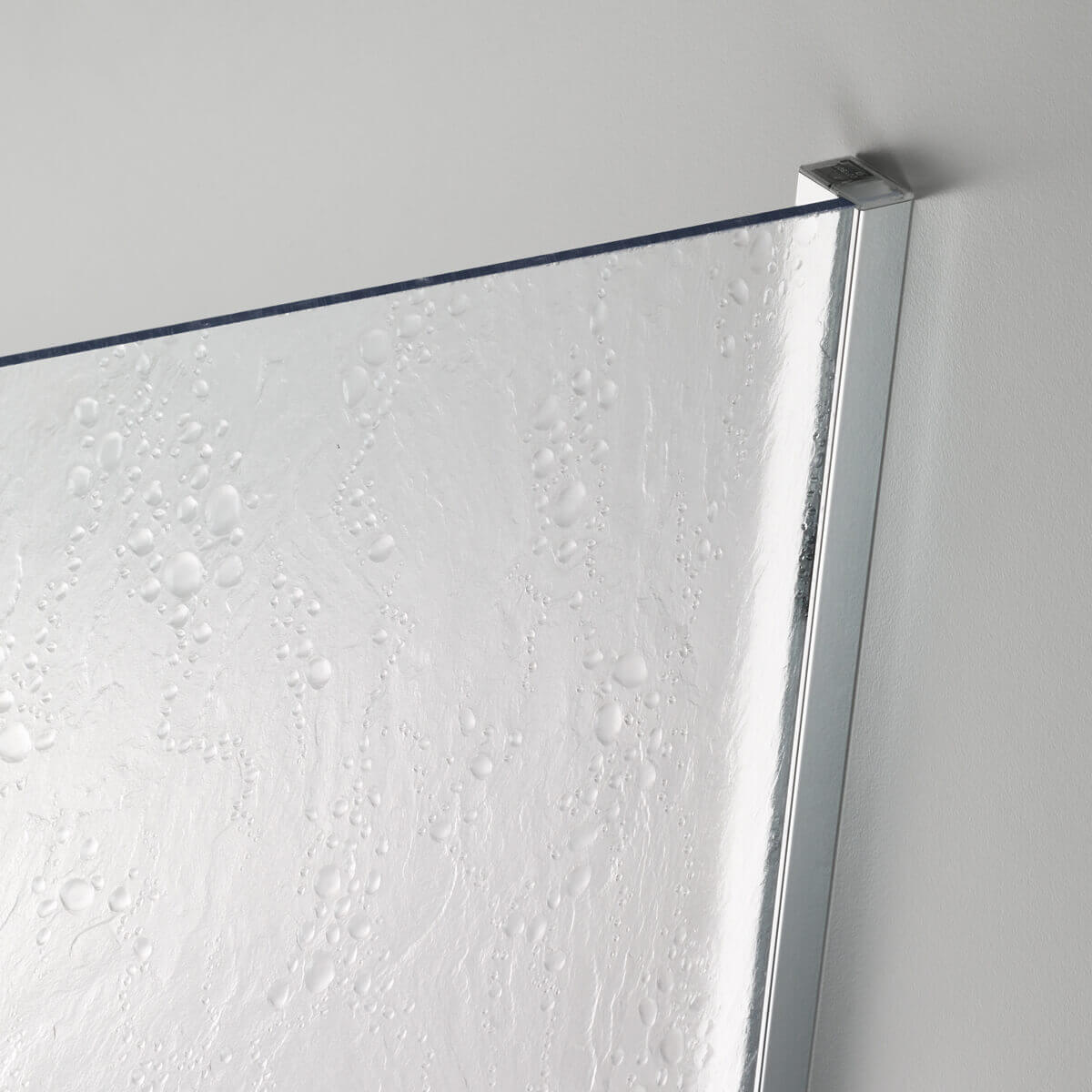 In order to counteract the susceptibility to scratches, a scratch-resistant coating is also available on request (at an extra charge). The coating makes the acrylic glass surface harder, less vulnerable to scratches and also provides the "anti-limescale" cleaning effect.
ONGOING EASYCARE THANKS TO PALM.nano
The optional PALM.nano coating makes the water simply bead up and roll off the surface, so that lime and other deposits cannot penetrate the glass pane – for exceptionally high levels of hygiene and ease of cleaning!