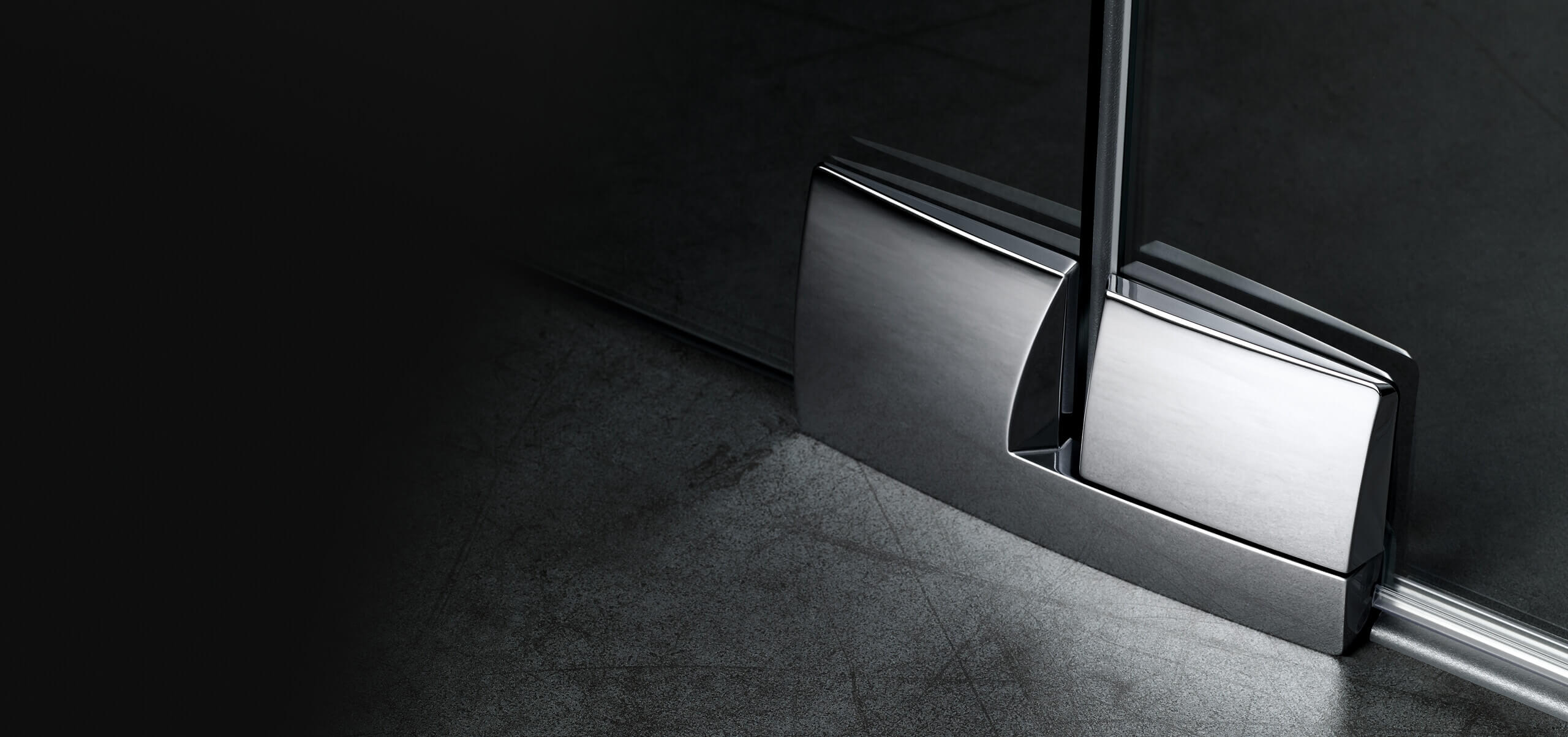 PALME COMFORT DOWN TO THE LAST DETAIL.
PALME shower enclosures are designed according to the unique PALM.isi-clean principle, which ensures they are exceptionally hygienic and easy to look after.
In keeping with our promise of quality, we regard our shower oases as complete works of art in which every last detail has to be harmonious and flawless. Fittings play a central role in this.
Our understated PALME design fittings are visually appealing and offer top quality: the flush finish ensures unique PALME cleaning comfort for throughout the series.