PIANA X-FREE
FREEDOM TO COMBINE
Combine folding doors and sliding doors, choose from different entry options and profile colours, define the colour of the cross brace – everything just the way you want it.
Doors:
Revolving doors
Swing doors
Folding doors
Folding doors
With folding doors, the wall section opens 90° inwards and outwards, whilst the door section can be folded 180° outwards.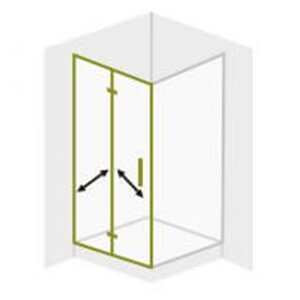 Sliding doors
Sliding doors
Sliding doors are a design highlight in any bathroom, leaving a lasting impression with their unobtrusive elegance. Thanks to the special PALME features for sliding doors, you can enjoy unique ease of operation and straightforward cleaning.
Type of glass:
Acrylic glass
Tempered safety glass
Glass thickness:
3 mm
4 mm
5 mm
6 mm
8 mm
10 mm
Floor solutions:
Barrier-free
Barrier-free
Convenient, completely barrier-free access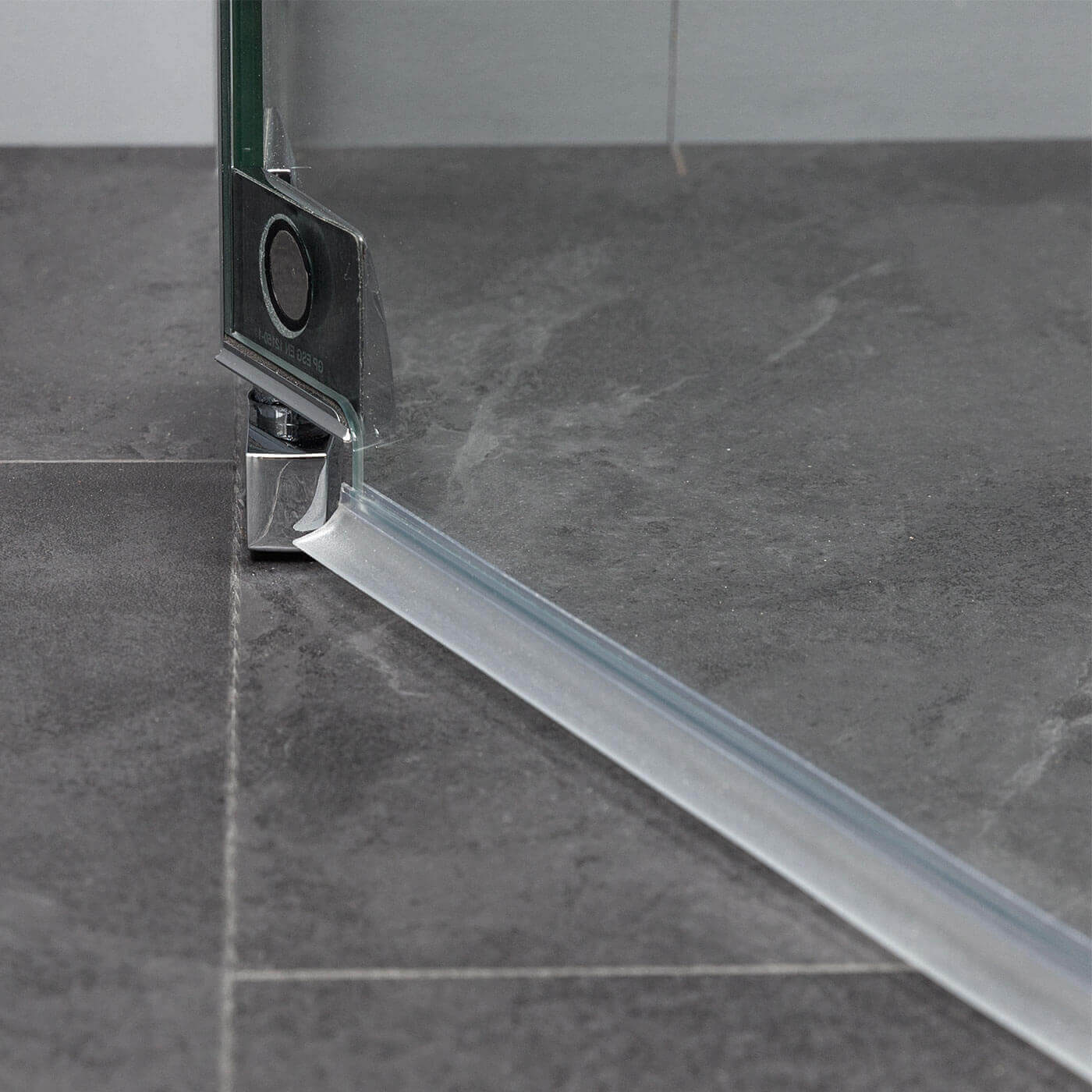 Discreet splash rail
Discreet splash rail
Discreet splash rail, 4 mm high, for splash protection in an unobtrusive design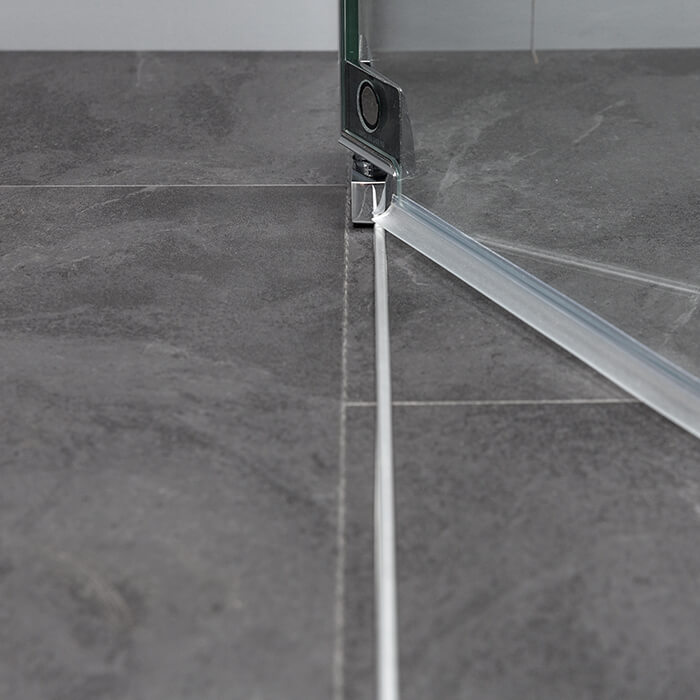 Splash rail
Comfort features:
PALM.fix
PALM.
fix
The innovative magnetic closure in the silicone seal keeps the doors gently closed and prevents splashes.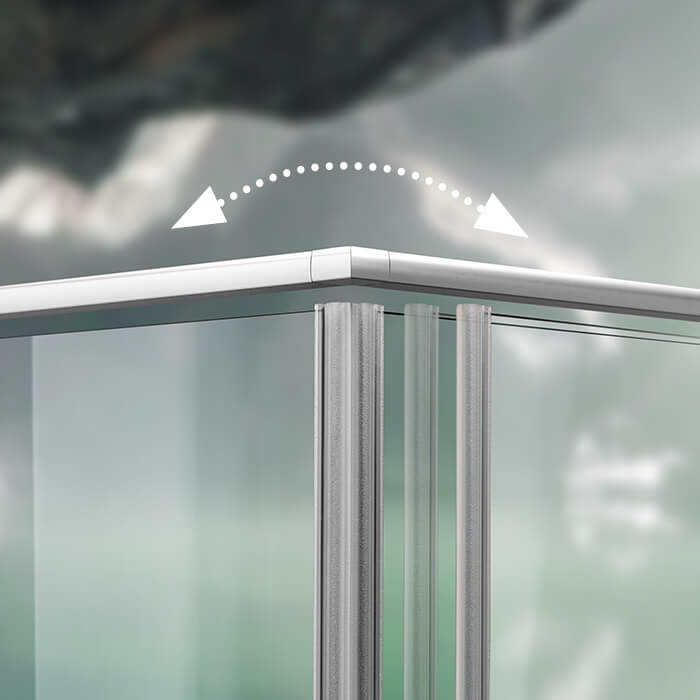 PALM.free
PALM.
free
The ideal entry option for anyone who appreciates a spacious, barrier-free look. A discreet splash rail is optionally available for many versions.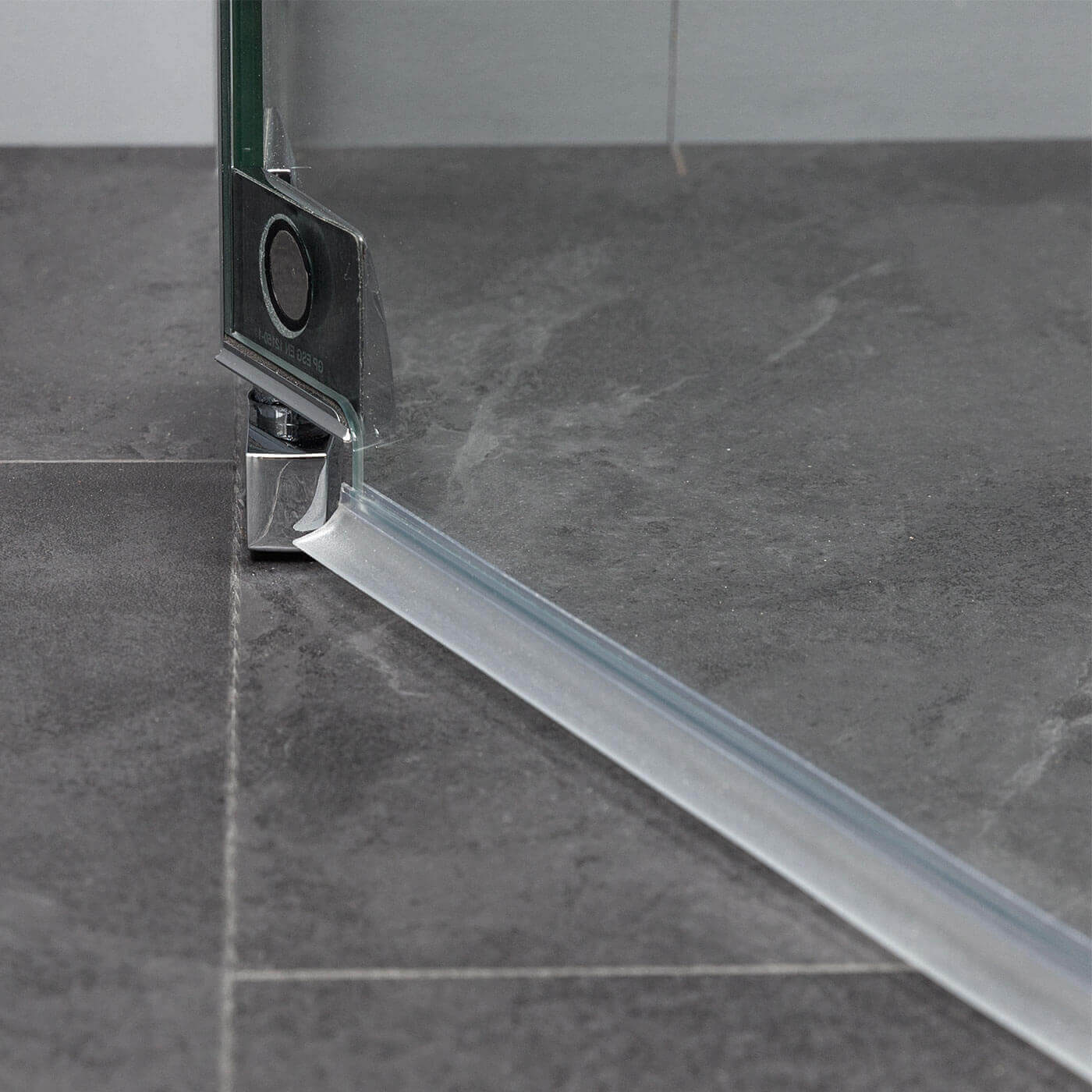 PALM.lift
PALM.
lift
The precise lifting hinge offers a unique level of convenience: when opened, the doors are raised by a few millimetres and glide smoothly over the tiles, even if installed flush with the floor. On closing, they are automatically lowered again and, in addition, pull themselves closed in the last few centimetres.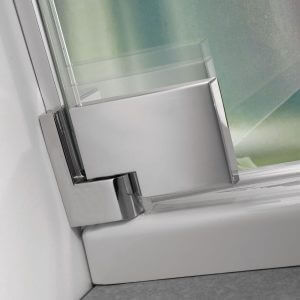 PALM.pro
PALM.isi-clean
PALM.
isi-clean
All PALME shower oases are developed according to the PALM.isi-clean principle. This extends not just to particularly easy-care surfaces, but also to flush fittings which minimise unnecessary joints, edges and other places where dirt can get trapped.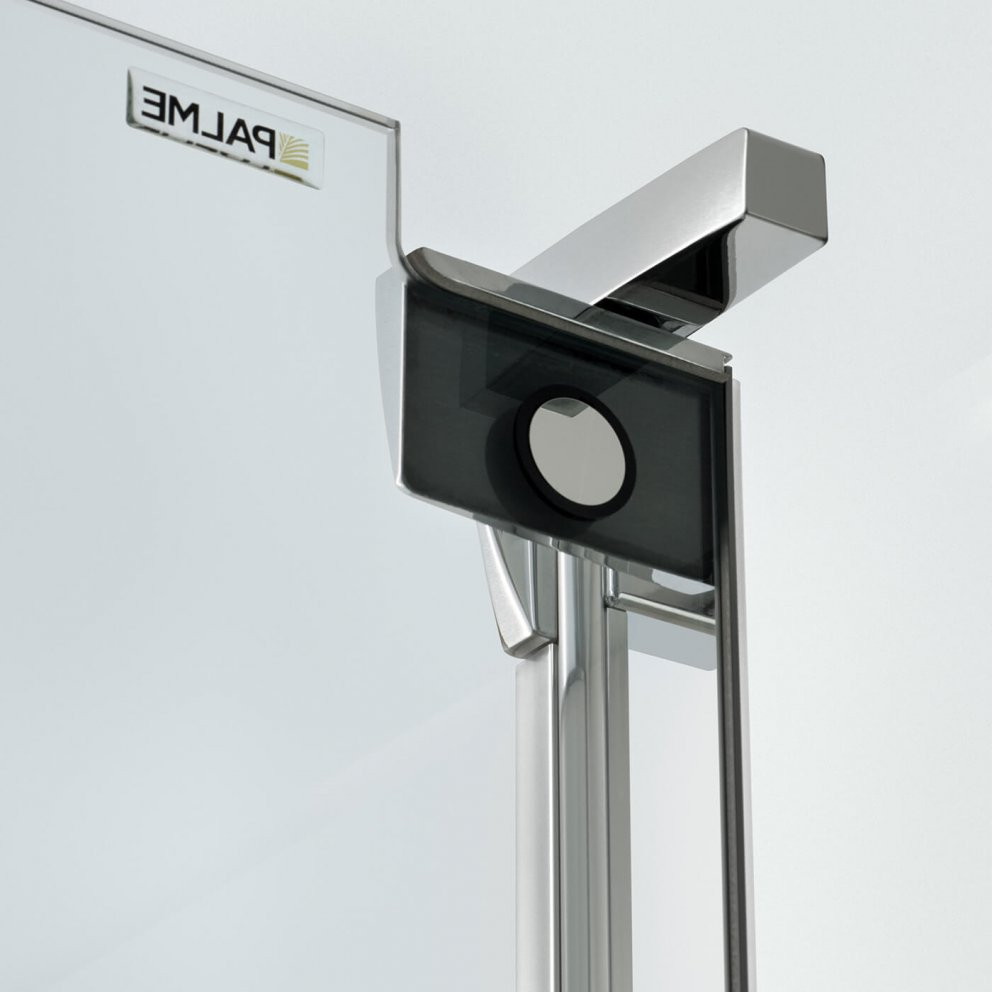 PALM.nano
PALM.
nano
With the optional nano coating, water droplets bead up and roll off leaving virtually no trace, ensuring particularly easy care and excellent levels of hygiene. Certified by TÜVRheinland®: if cleaned correctly, the PALM.nano coating lasts for at least 10 years.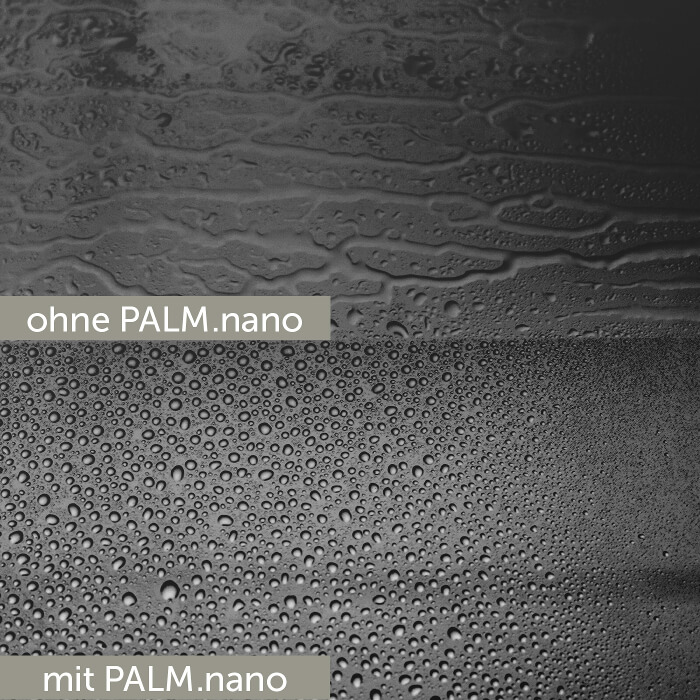 PALM.care
PALM.
care
Unique with PALME: profile surfaces with effective, long term protection against germs and bacteria, for an extra high hygiene factor. For comprehensive protection, we recommend the combination with PALM.nano. PALM.care profile surfaces are available in two stylish colours.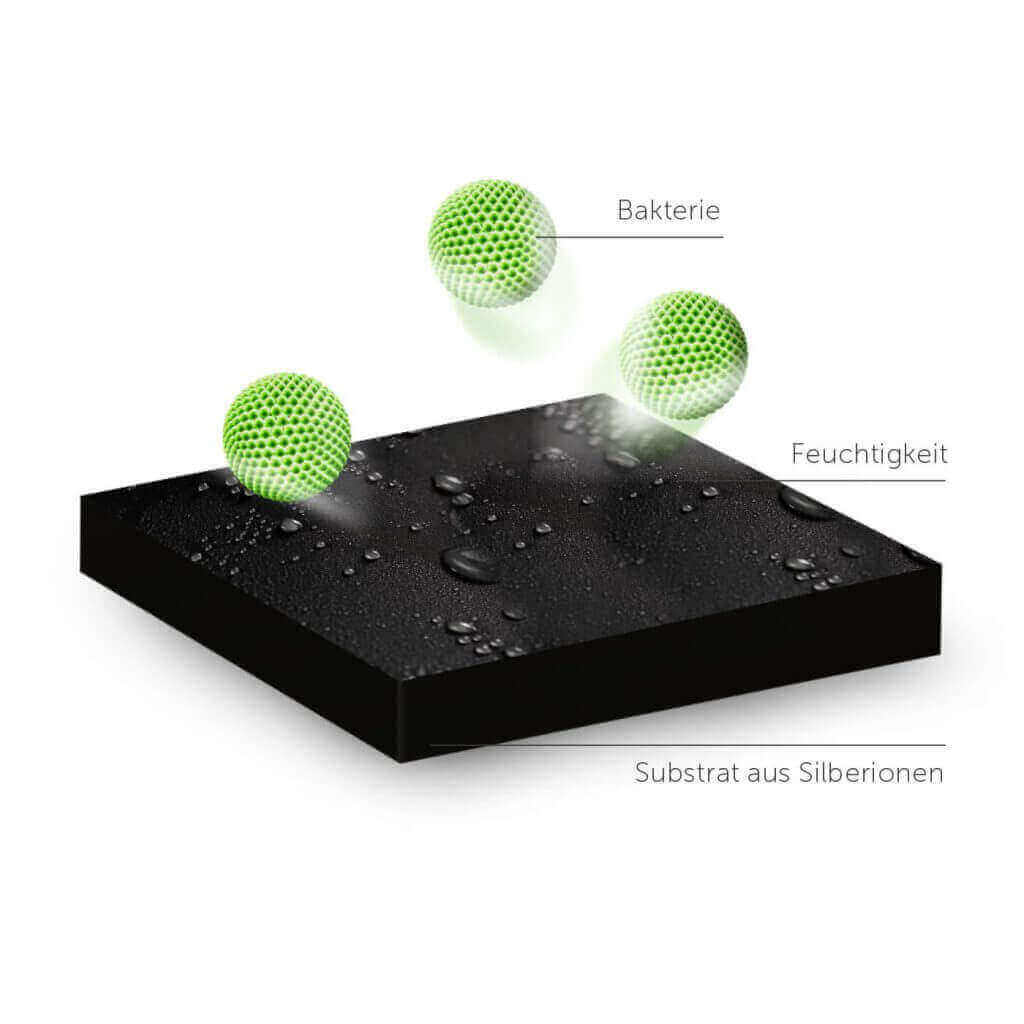 PALM.magic
PALM.soft
PALM.magnet
PALM.motion
PALM.invisible
Guarantee:
25 Years
25-YEAR MANUFACTURER'S WARRANTY
It is a fundamental part of the PALME company philosophy to offer purchasers of our warranted PALME products the best quality at all times.
We therefore offer consumers a voluntary manufacturer's warranty of 25 years in relation to our shower enclosure.
Spare Parts:
30 Years of spare parts availability
30-year spare parts guarantee
With a PALME shower oasis, you are opting for a high quality product that meets the most stringent quality standards. Should you happen to need a spare part, this is no problem.
High quality materials, state of the art technology: we have faith in our products and guarantee the availability of spare parts up to 30 years after the date of purchase.
Make a statement: our glass enclosures can turn your shower oasis into your personal inner sanctum, provide discreet screening or transform your shower into a unique work of art – you decide what suits you best!
When it comes to genuine glass enclosures, we use only tempered safety glass – transparent or with various tints and texture effects. The benefits are crystal clear: high resistance to temperature change, impact, bending and shock, terrific ease of cleaning and much more.
PALM.nano protects the glass even further: the optional special coating makes the water simply form droplets and roll off – limescale and other deposits cannot penetrate the glass surface.
Safe from spontaneous breakage: on request, the tempered safety glass in your PALME product can be pretreated at 290 °C in a special heat soak oven to all but rule out spontaneous breakage. Please contact our advisors – we'd be pleased to tell you more!
The tempered safety glass used by PALME meets the requirements of EN 14428 and 12150.
The first contact with your shower: we offer a wide selection of design handles in silver, Cenit chrome, graphite black matt, snow white gloss or attractive design colours for special accentuation.
Our handles are very pleasant to the touch and represent the PALME promise of quality put into action. Every single day.
Choose from our design handles for sliding doors:
Our stylish folding fittings, flush on the inside, with lifting/lowering mechanism, are the height of visual and functional perfection. Down to the smallest detail!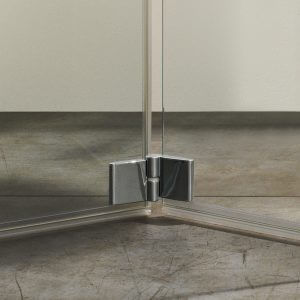 Let your PALME shower oasis reflect your unique personality, with stylish handles, glass shelves and more!
Important:
In order to ensure the unique PALME comfort, your shower oasis is configured before delivery. Therefore, please define the accessories before ordering. If you have any questions, please contact our team – we will be happy to assist you!
THE PERFECT SHOWER EXPERIENCE BEGINS THE MOMENT YOU ENTER
Naturally, the ultimate goal is to be "in" your PALME shower oasis. However, the way you access your showering space also plays a central role – it is particularly important for planning and optimum use of space in your bathroom. We therefore offer a wide range of entry options to accommodate the many different room layouts that are to be found – from a space saving wet room in an upmarket city apartment, to a spacious oasis of wellbeing in an idyllic country house. Allowing you to plan your ideal bathroom down to the smallest detail.
Discover all the possibilities here and see how the doors open: move the mouse over a particular image or simply tap if using a touchscreen.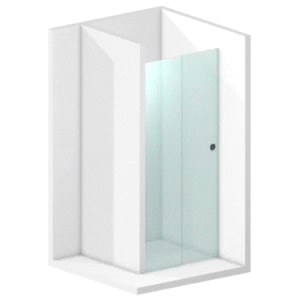 2-part sliding door in alcove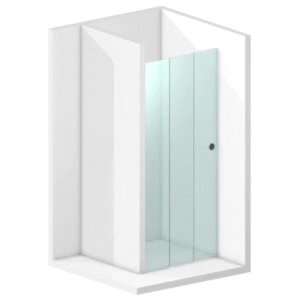 3-part sliding door in alcove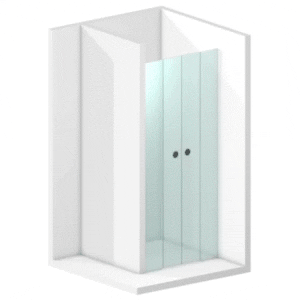 4-part sliding door in alcove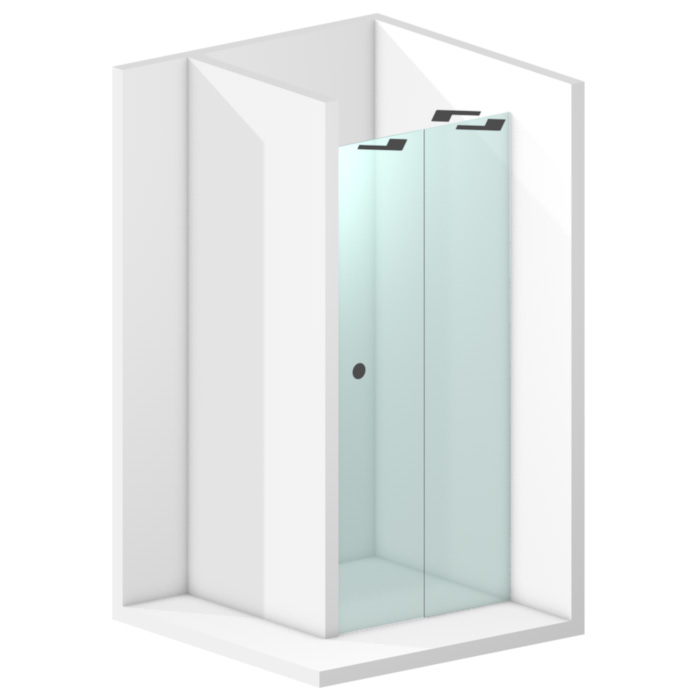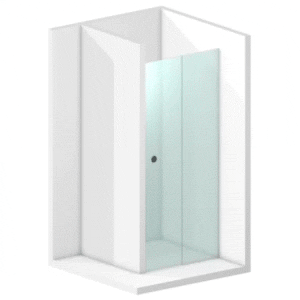 2-part folding door in alcove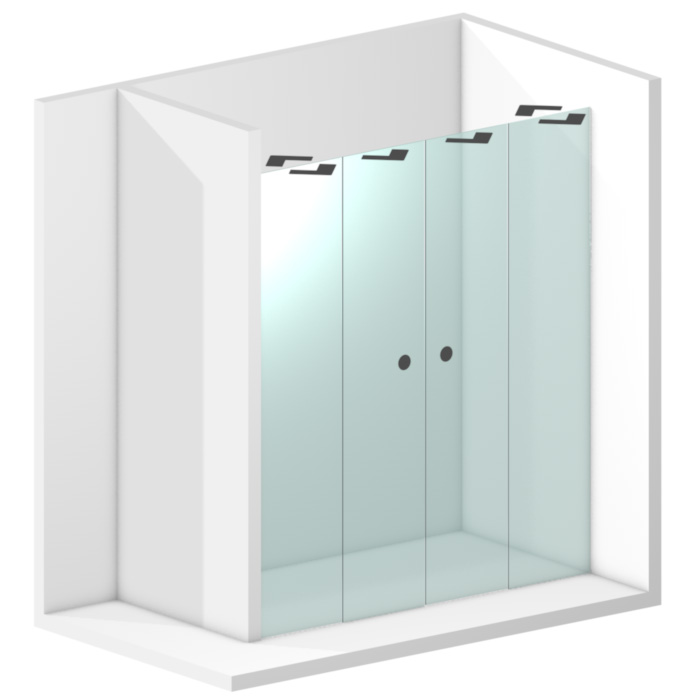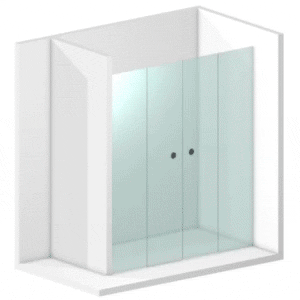 4-part folding door in alcove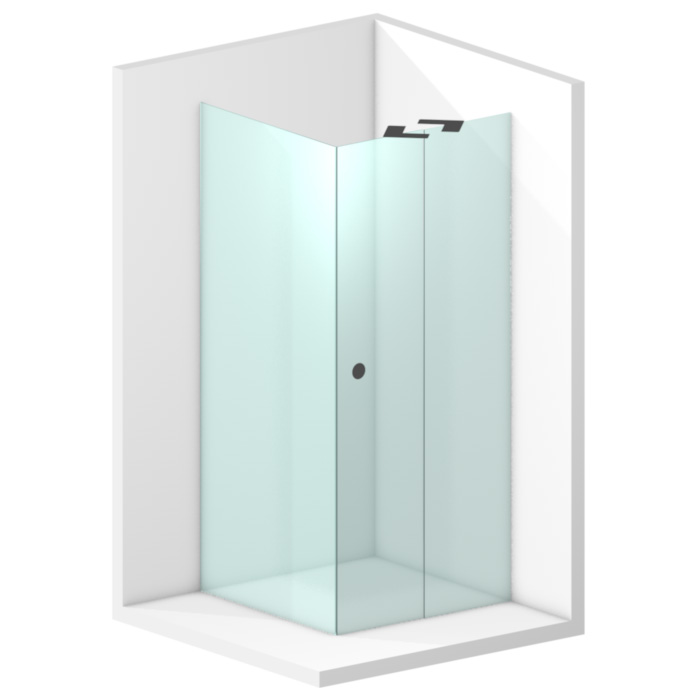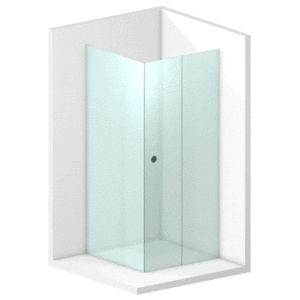 2-part sliding door with side panel over corner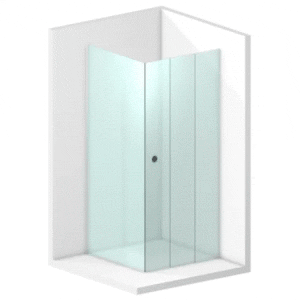 3-part sliding door with side panel over corner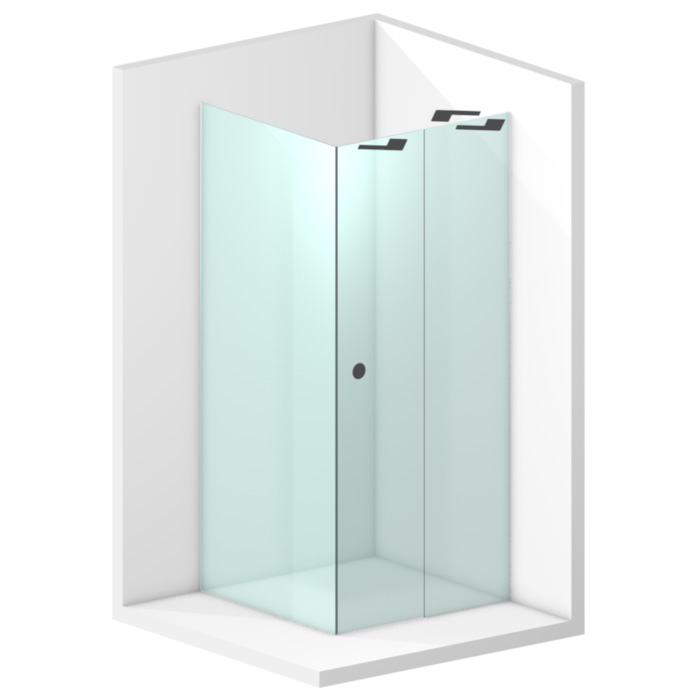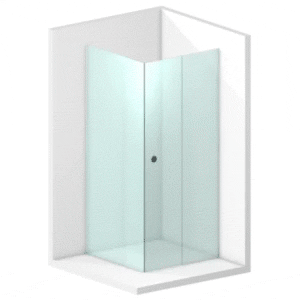 2-part folding door with side panel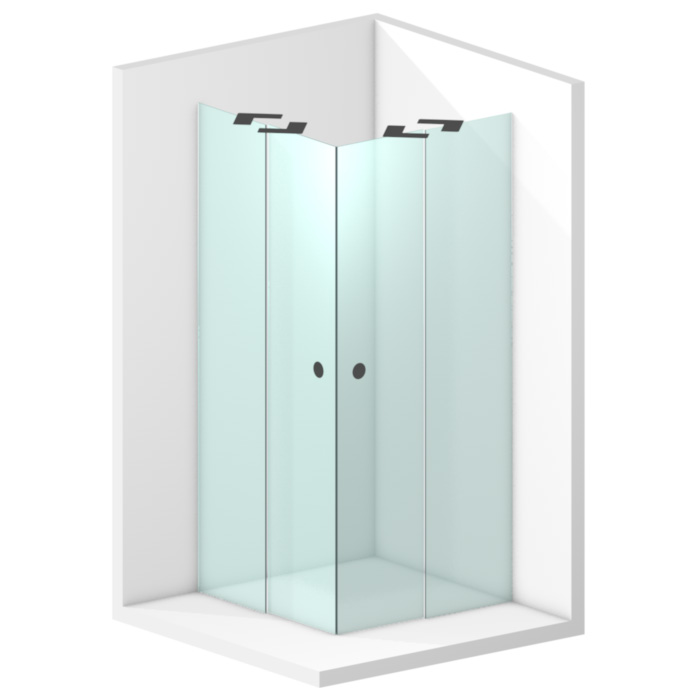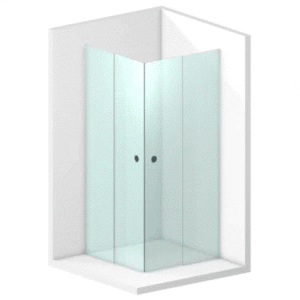 4-part corner entry section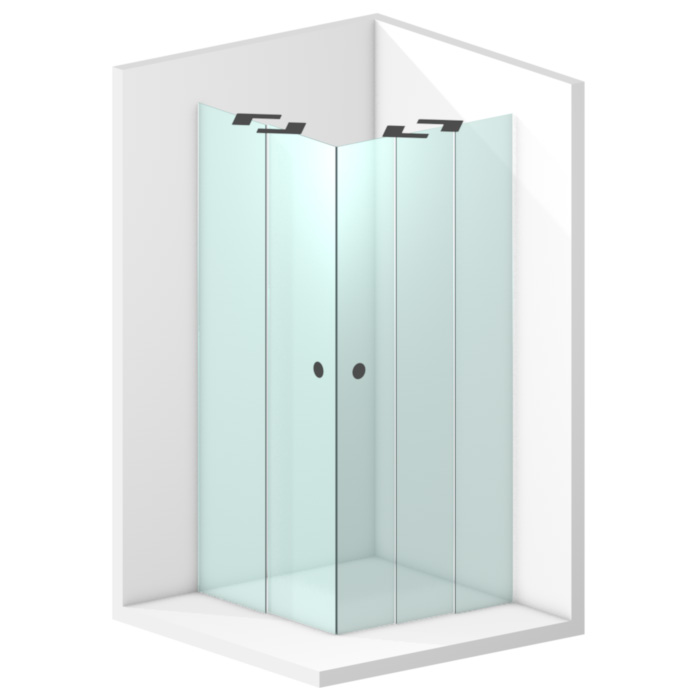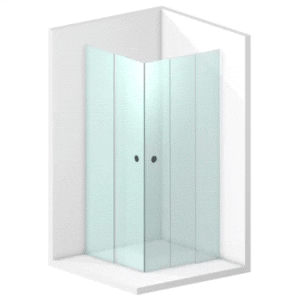 5-part corner entry section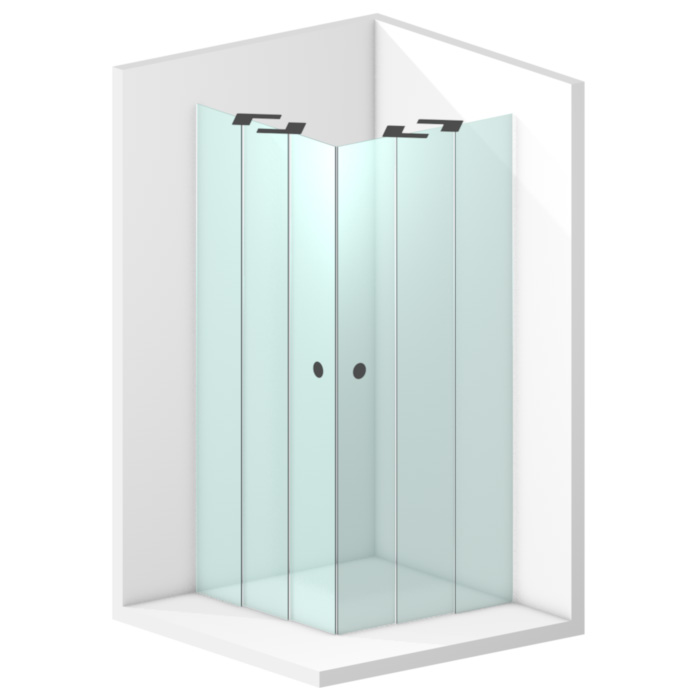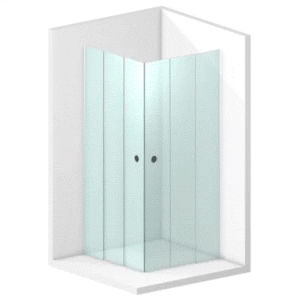 6-part corner entry section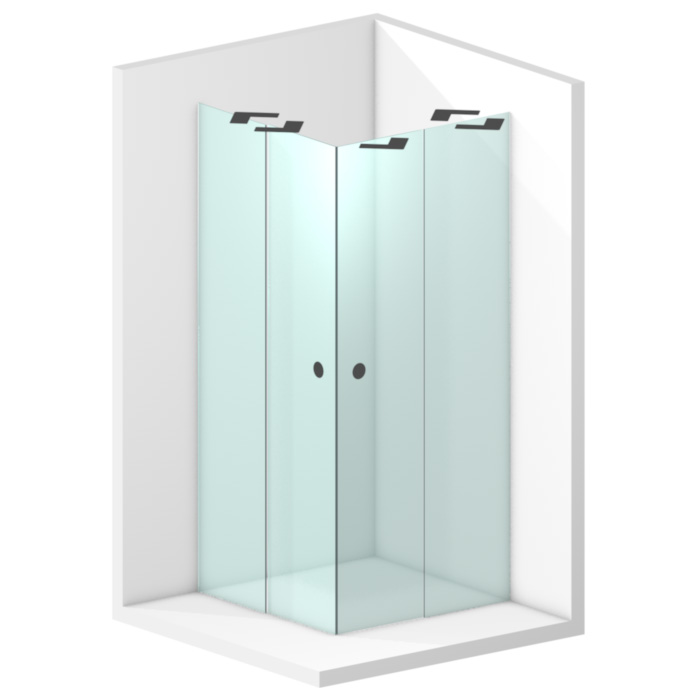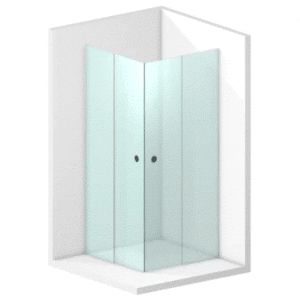 2-part folding door element with 2-part sliding corner entry section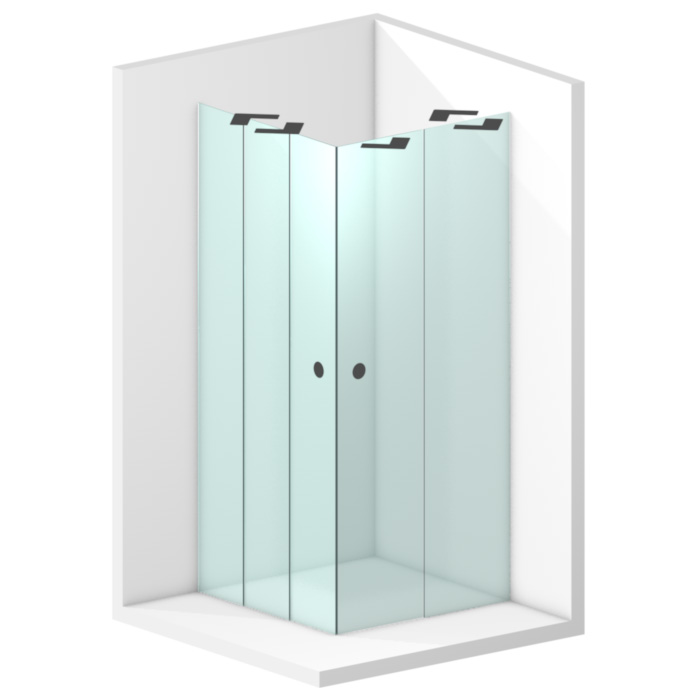 2-part folding door element with 3-part sliding corner entry section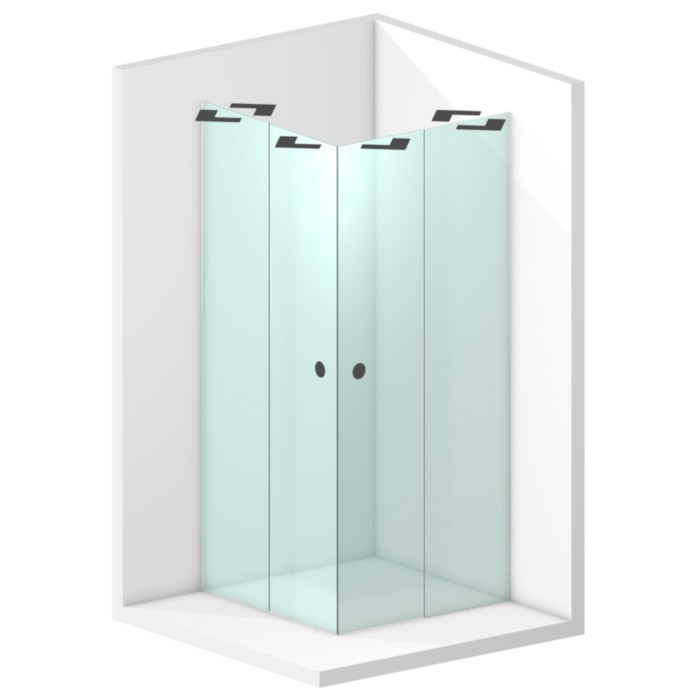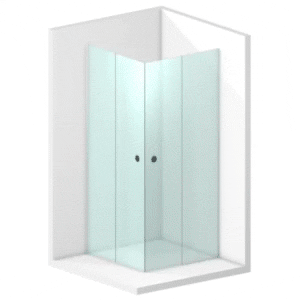 4-part folding corner entry section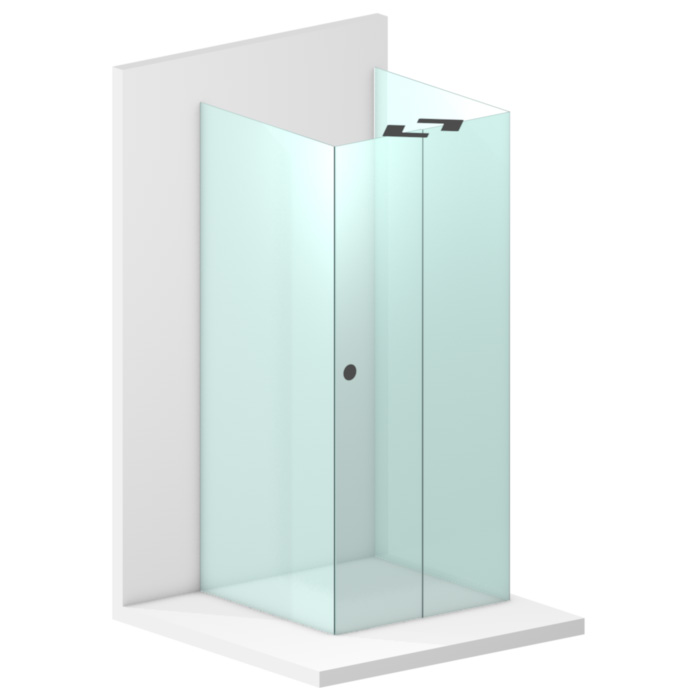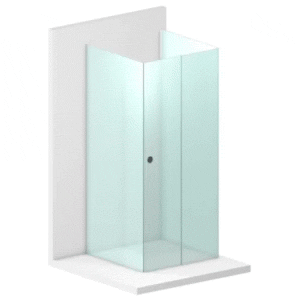 2-part sliding door with 2 side panels as a U-cubicle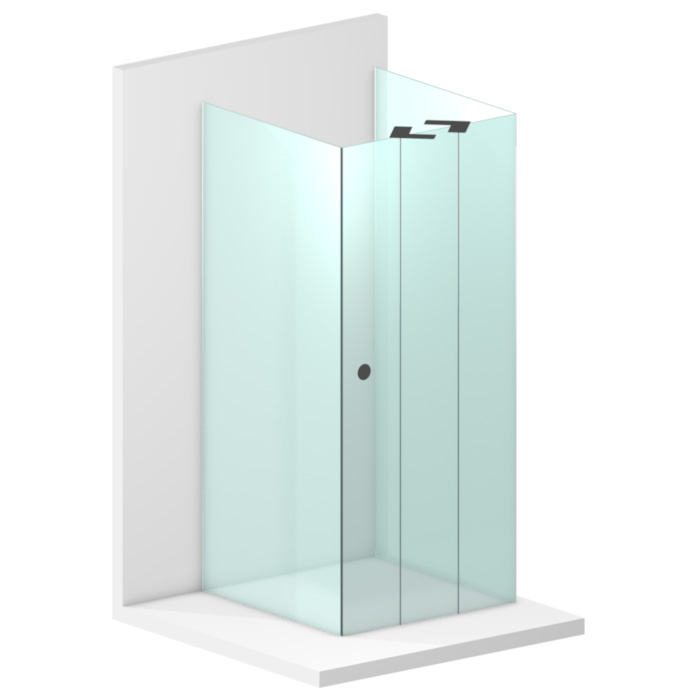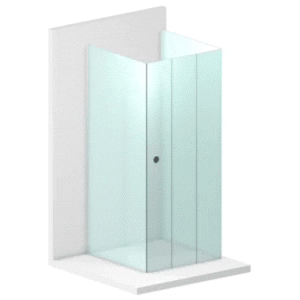 3-part sliding door with 2 side panels as a U-cubicle
Did you know that we can manufacture our showers to the nearest millimetre, in exact accordance with your requirements and preferences?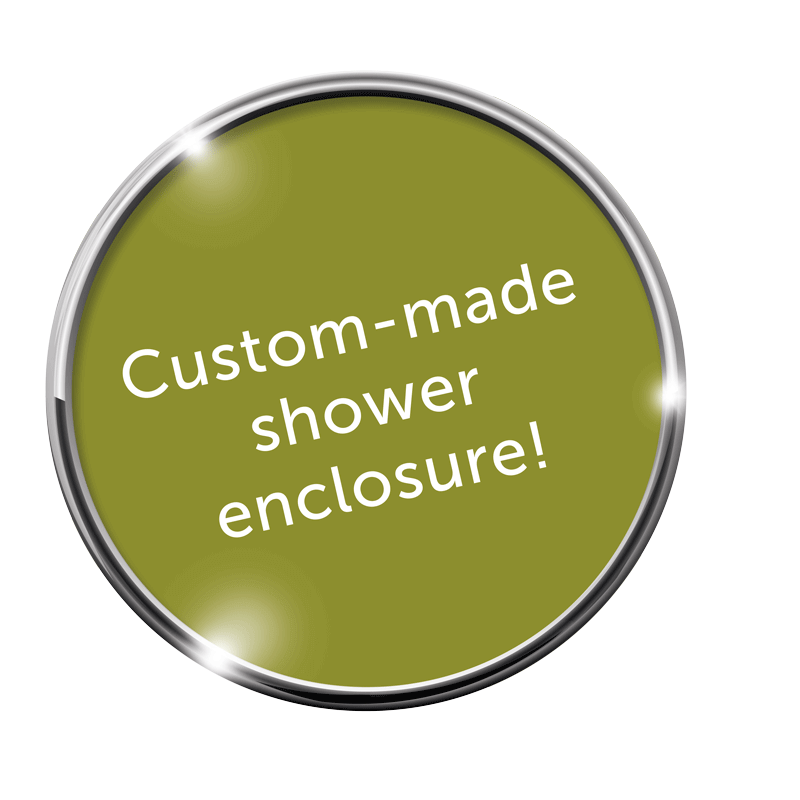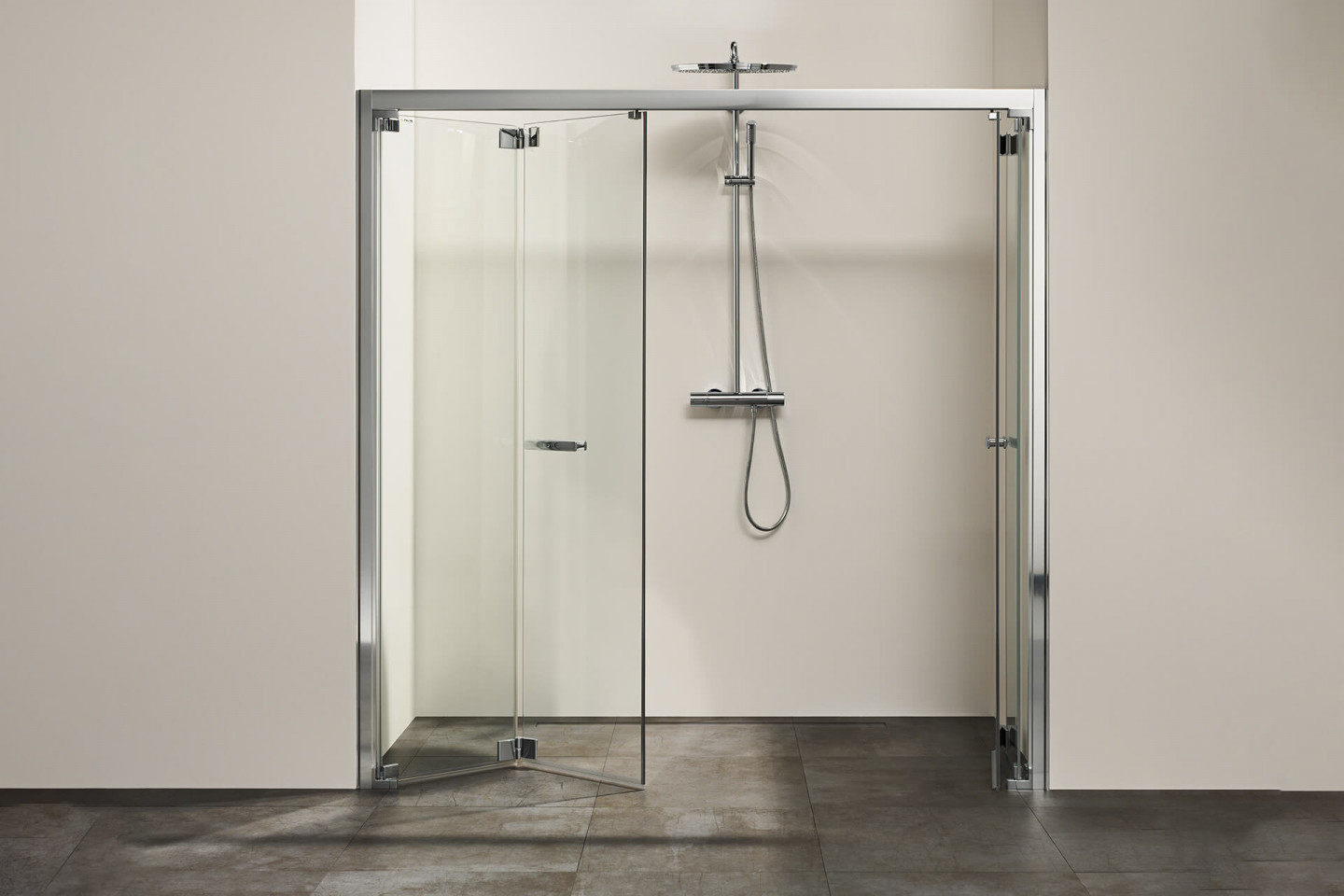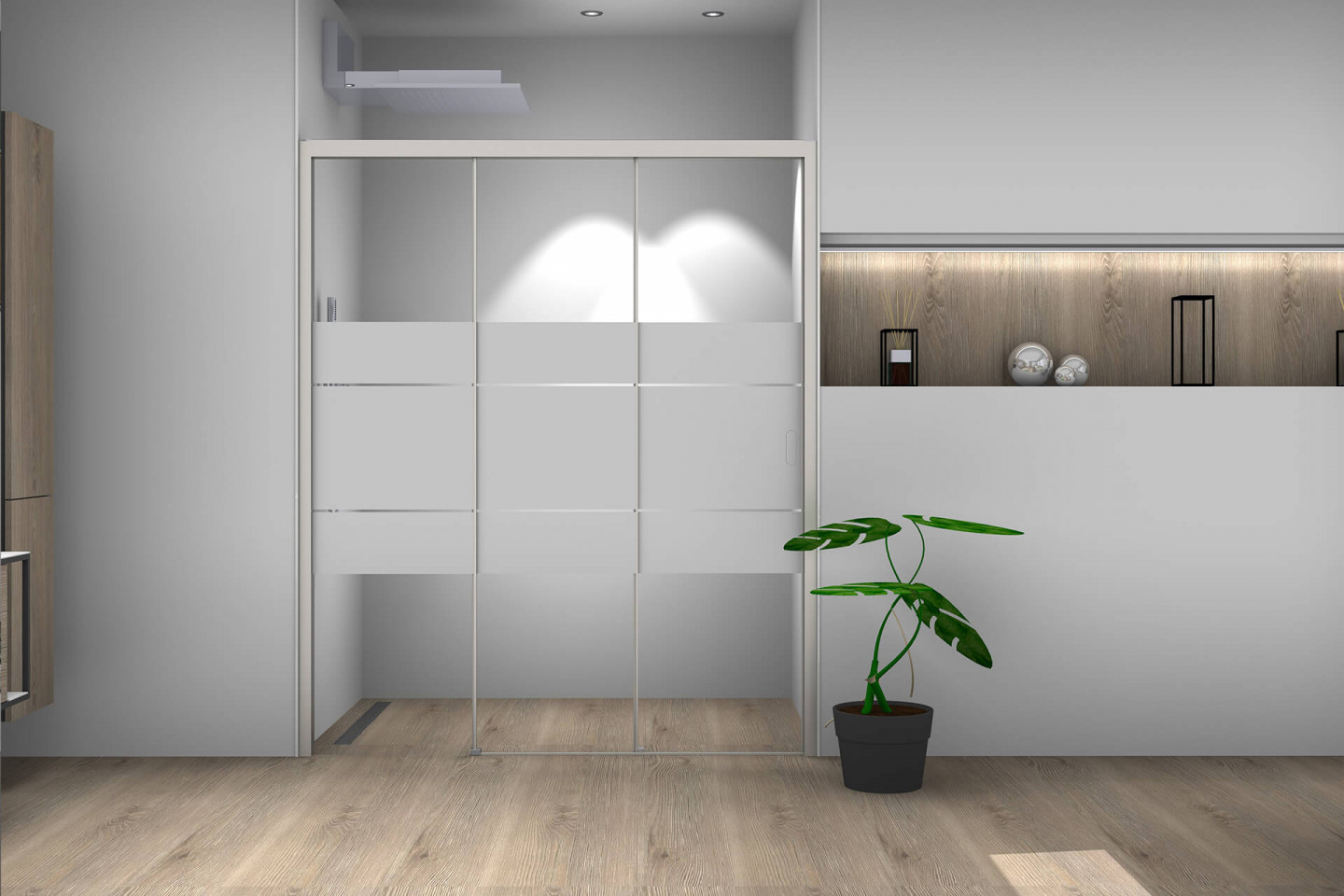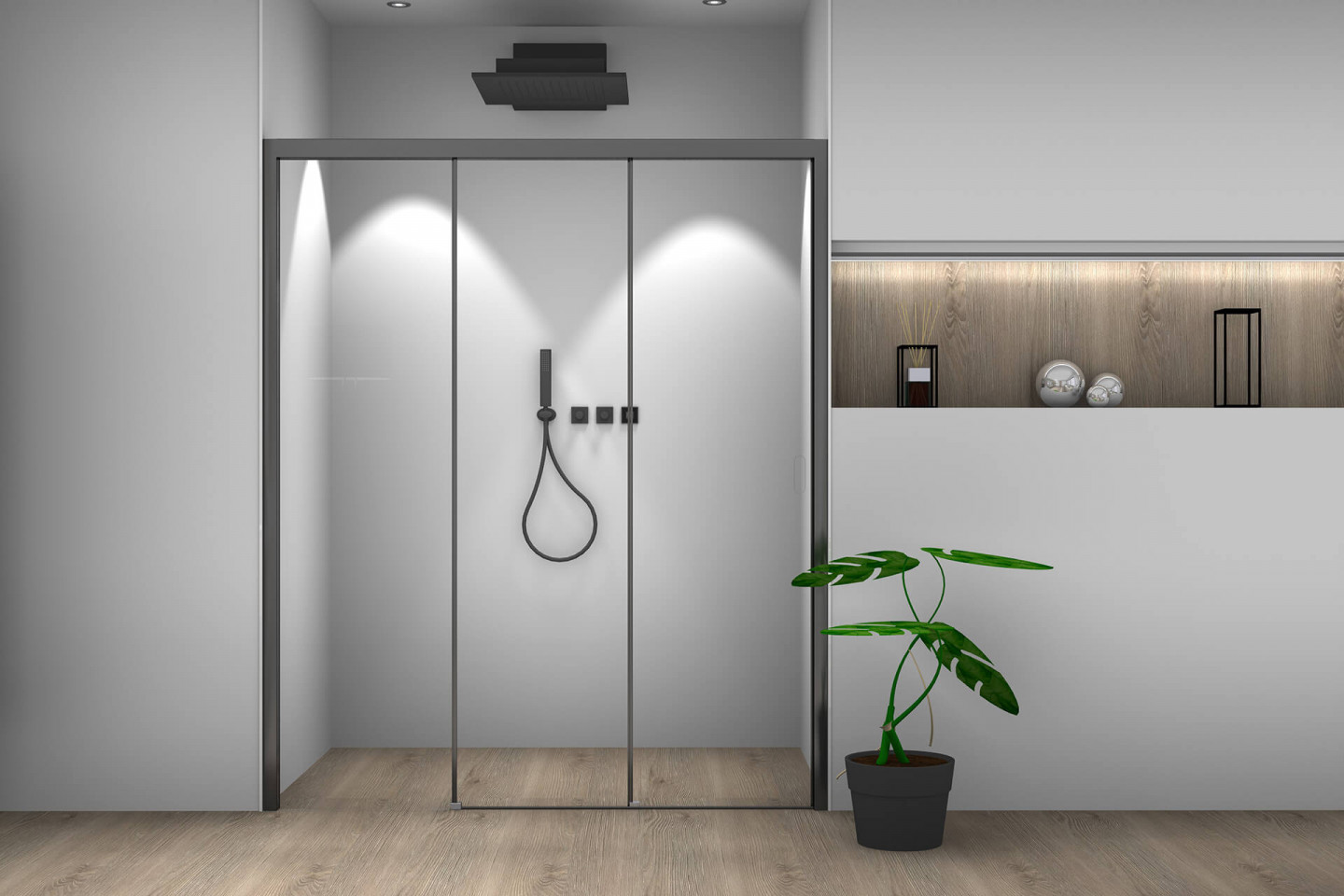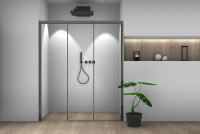 PRODUCT SPECIFICATION
PALME BROCHURE