WALK-IN APREJO WITH LIGHTING-EFFECTS
AMAZING ATMOSPHERES
Let yourself be carried away to a world of pure enjoyment – for all the senses. A unique shower experience with magical lighting moods.
Type of glass:
Acrylic glass
Tempered safety glass
Glass thickness:
3 mm
4 mm
5 mm
6 mm
8 mm
10 mm
Floor solutions:
Barrier-free
Barrier-free
Convenient, completely barrier-free access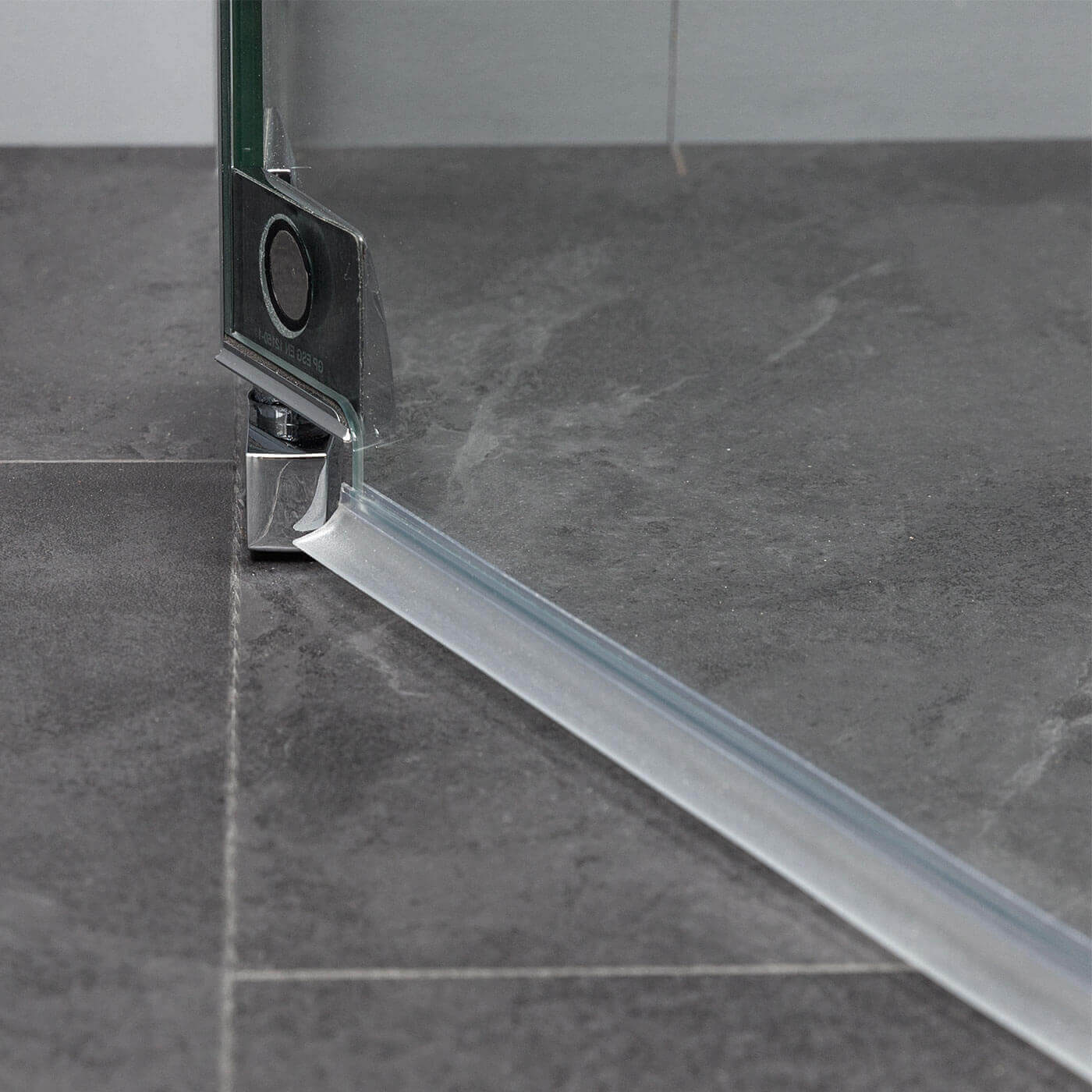 Discreet splash rail
Discreet splash rail
Discreet splash rail, 4 mm high, for splash protection in an unobtrusive design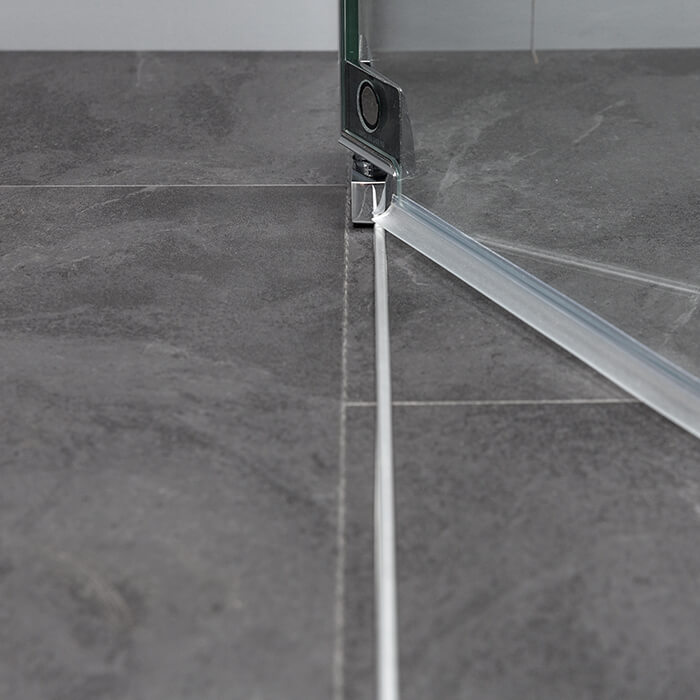 Splash rail
Comfort features:
PALM.fix
PALM.free
PALM.
free
The ideal entry option for anyone who appreciates a spacious, barrier-free look. A discreet splash rail is optionally available for many versions.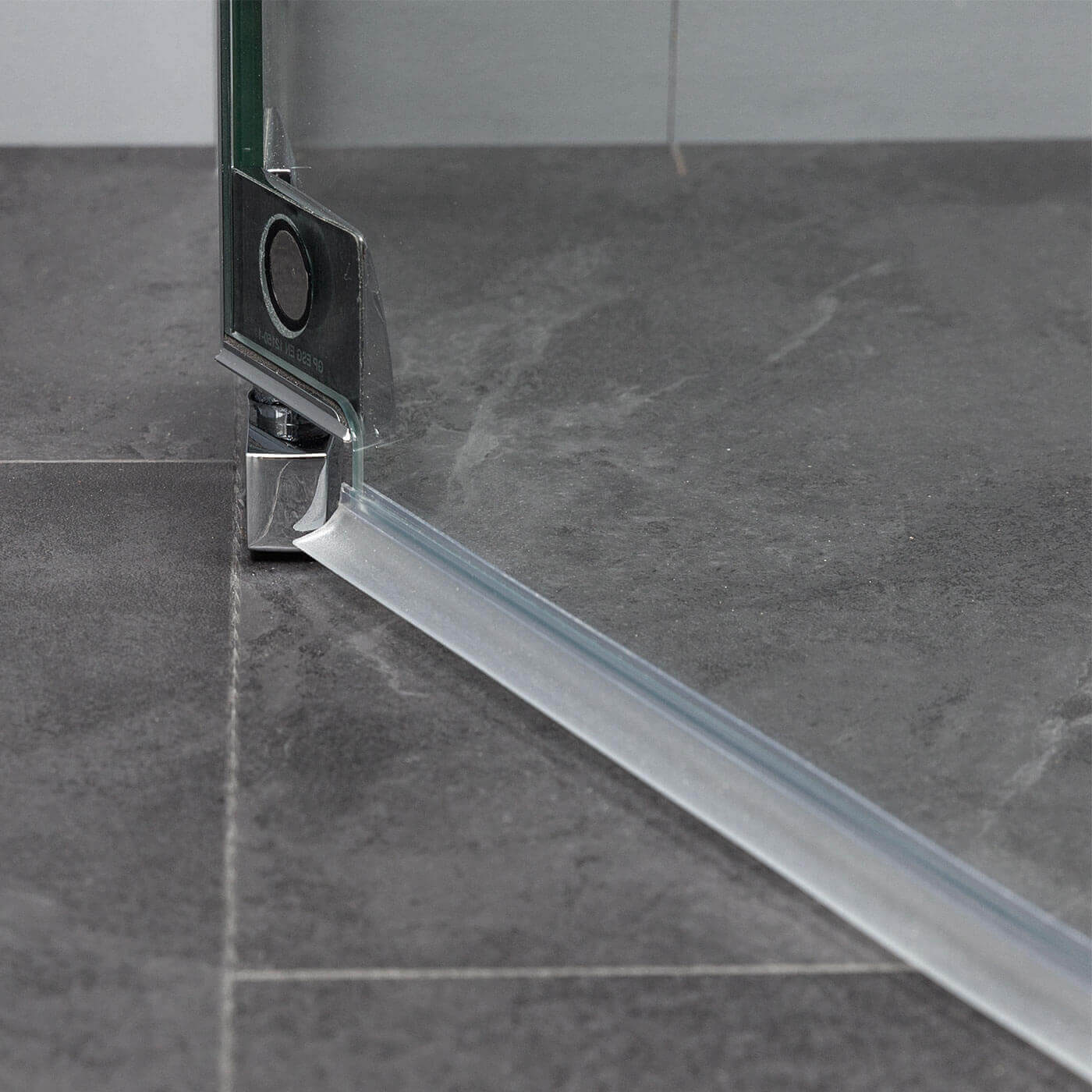 PALM.lift
PALM.pro
PALM.isi-clean
PALM.
isi-clean
All PALME shower oases are developed according to the PALM.isi-clean principle. This extends not just to particularly easy-care surfaces, but also to flush fittings which minimise unnecessary joints, edges and other places where dirt can get trapped.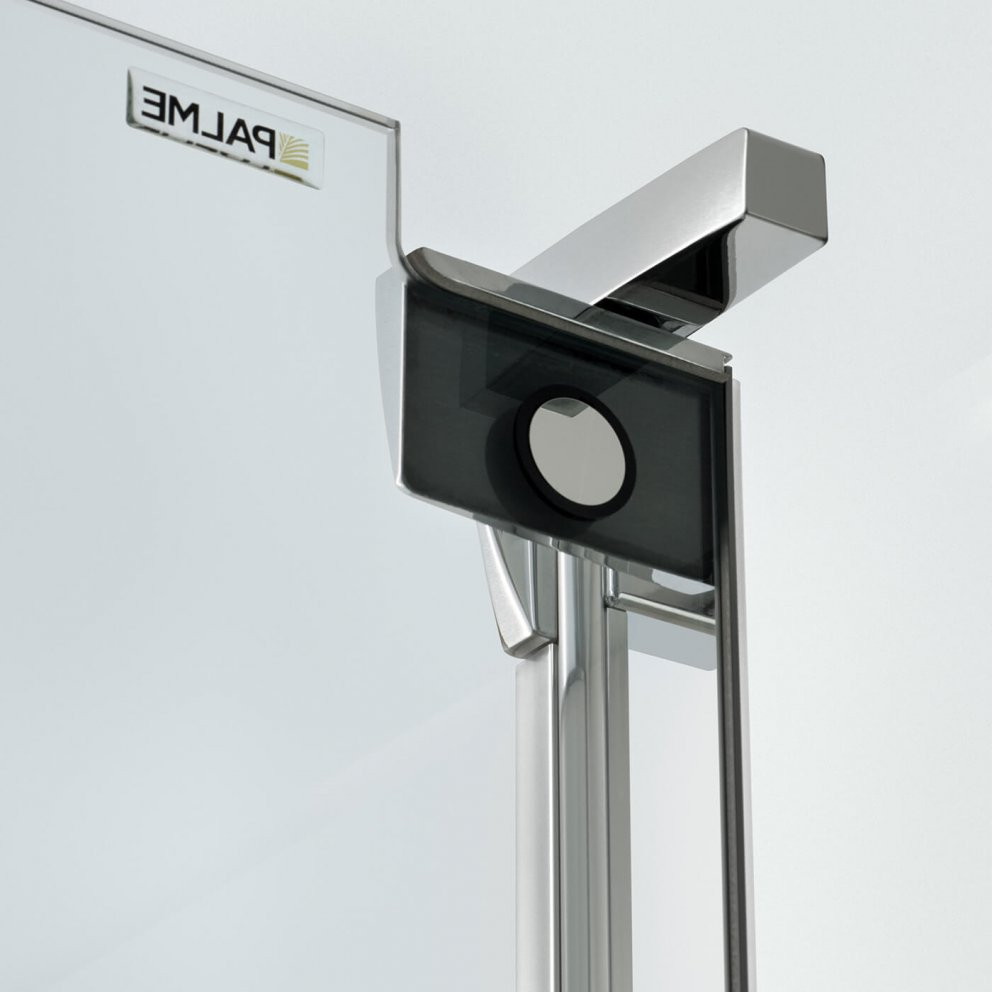 PALM.nano
PALM.care
PALM.
care
Unique with PALME: profile surfaces with effective, long term protection against germs and bacteria, for an extra high hygiene factor. For comprehensive protection, we recommend the combination with PALM.nano. PALM.care profile surfaces are available in two stylish colours.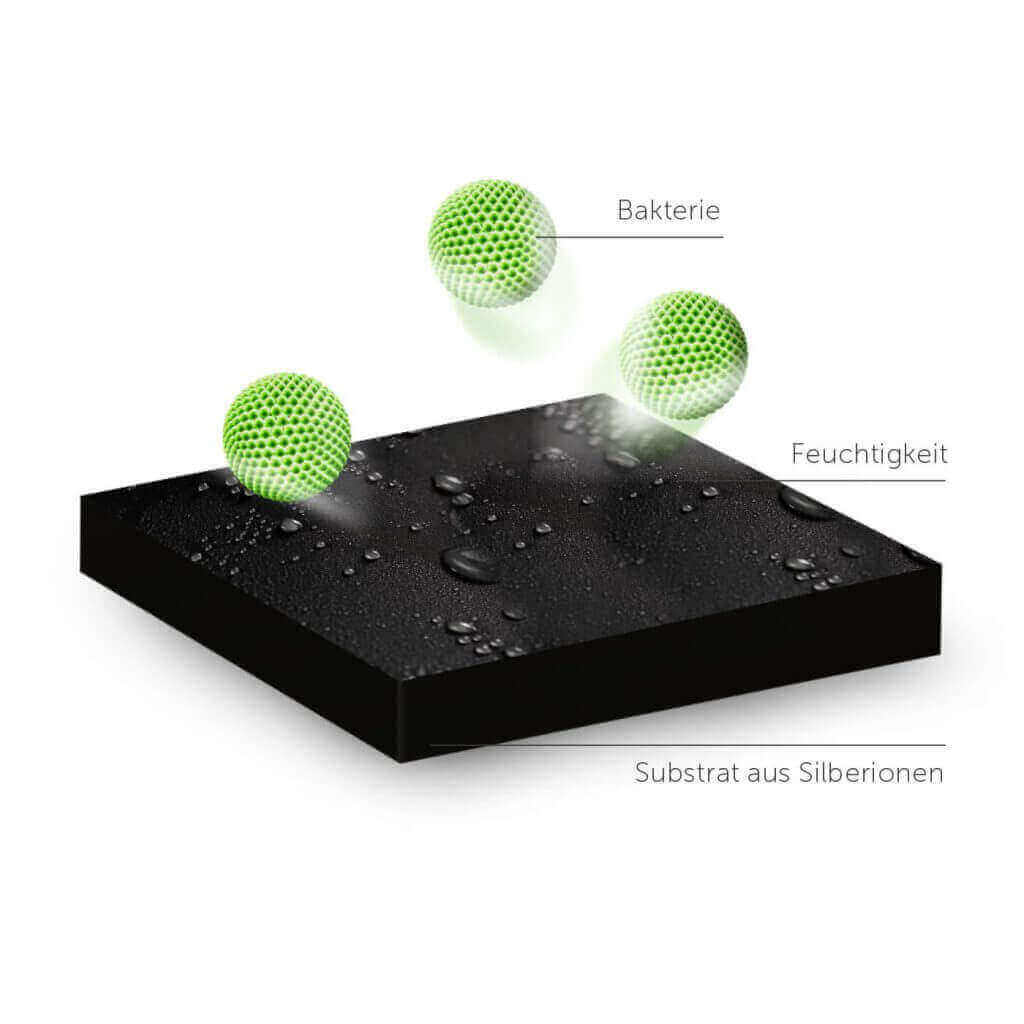 PALM.magic
PALM.
magic
Design your own personal lighting effects! LED ambient lights in the outer brackets create a fascinating ambience throughout the room. Our glass panels conjure up spectacular effects with laser engraving.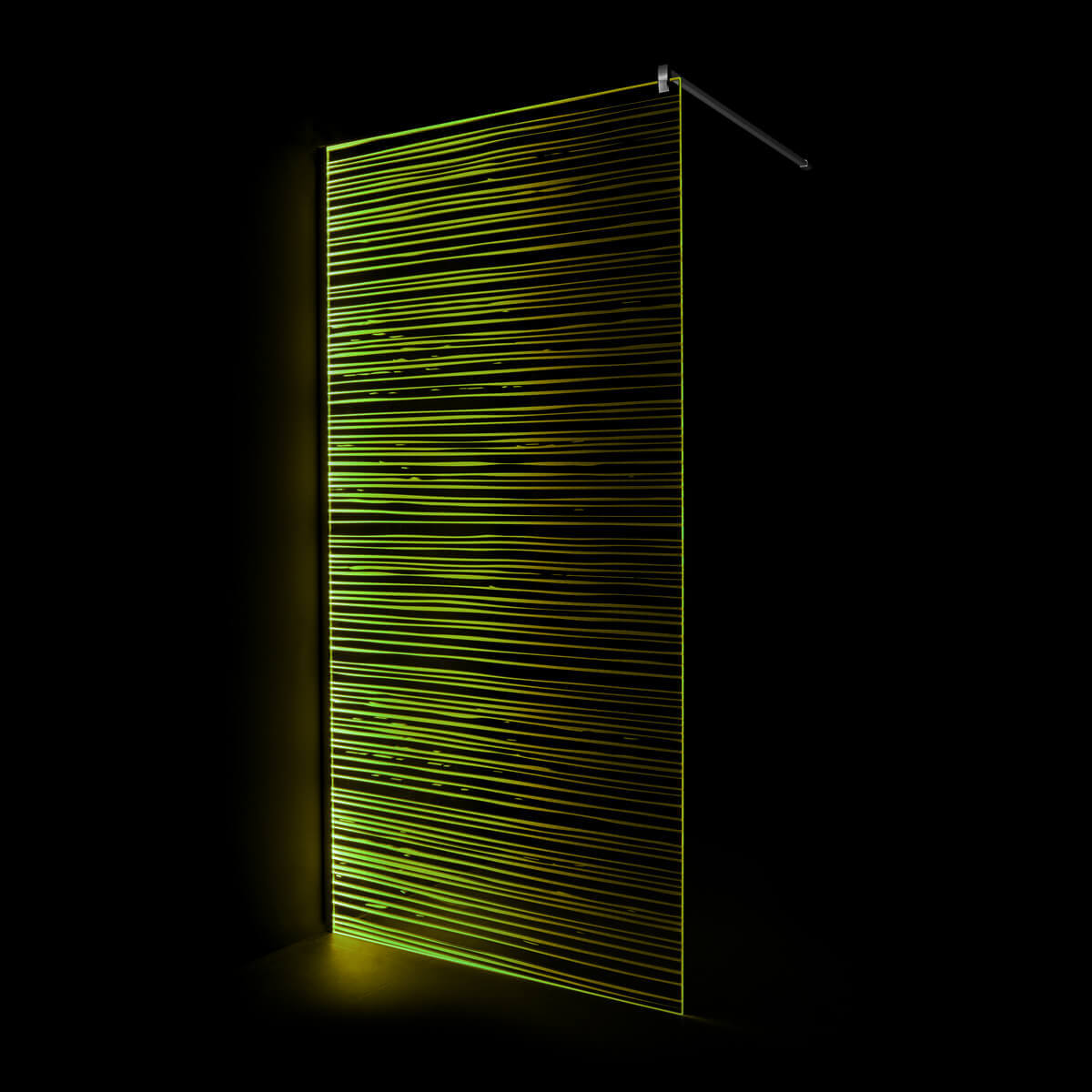 PALM.soft
PALM.magnet
PALM.motion
PALM.invisible
Make a statement: our glass enclosures can turn your shower oasis into your personal inner sanctum, provide discreet screening or transform your shower into a unique work of art – you decide what suits you best!
When it comes to genuine glass enclosures, we use only tempered safety glass. The benefits are crystal clear: high resistance to temperature change, impact, bending and shock, terrific ease of cleaning and much more.
The WALK-IN APREJO MAGIC is available with the following laser engraved patterns (glass thickness: 8 mm tempered safety glass):
The tempered safety glass used by PALME meets the requirements of EN 14428 and 12150.
LIGHT SHOWS
The finest craftsmanship turns the glass panels into works of art, lit up to spectacular visual effect with LEDs in white and all RGB colours. Create your very own magical light show, shown here with "stripe" laser engraving.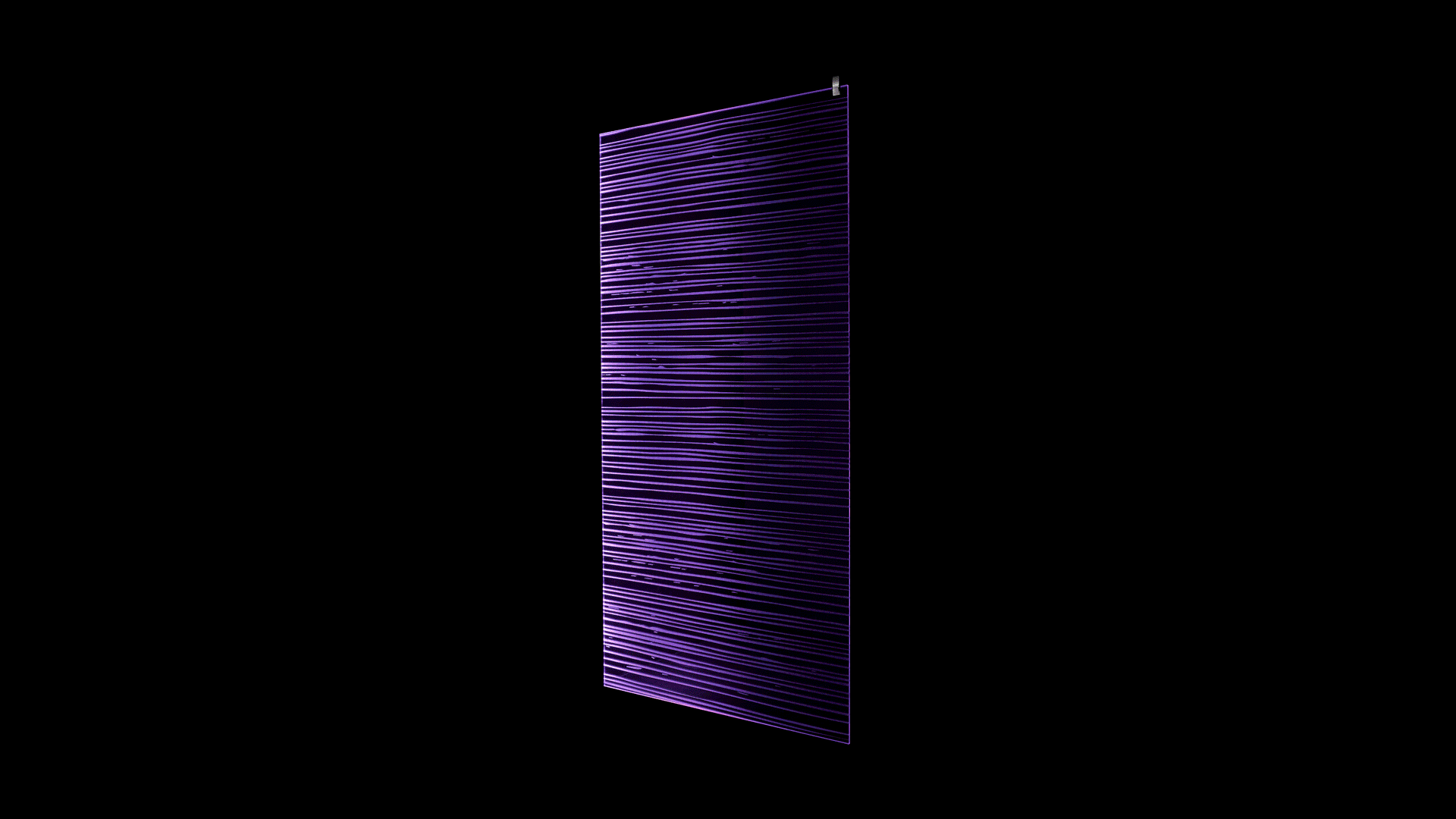 AMBIENT LIGHTS IN THE CROSS BRACE
On request, the cross brace can be additionally fitted with PALM.magic. LED lights (in white or RGB colours, dimmable) to provide even better, unlimited access to a special showering space.
Did you know that we can manufacture our showers to the nearest millimetre, in exact accordance with your requirements and preferences?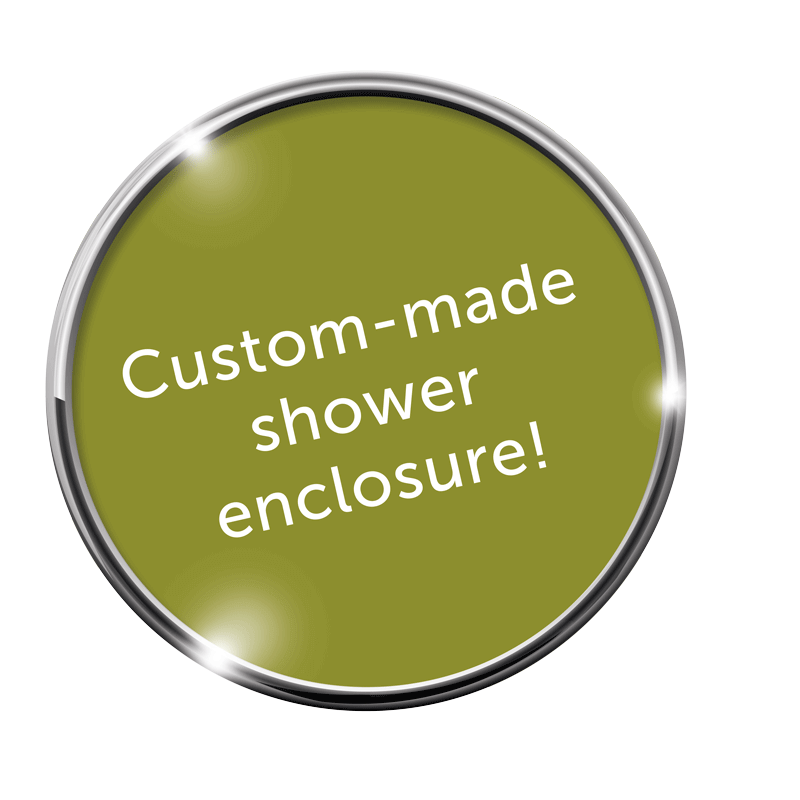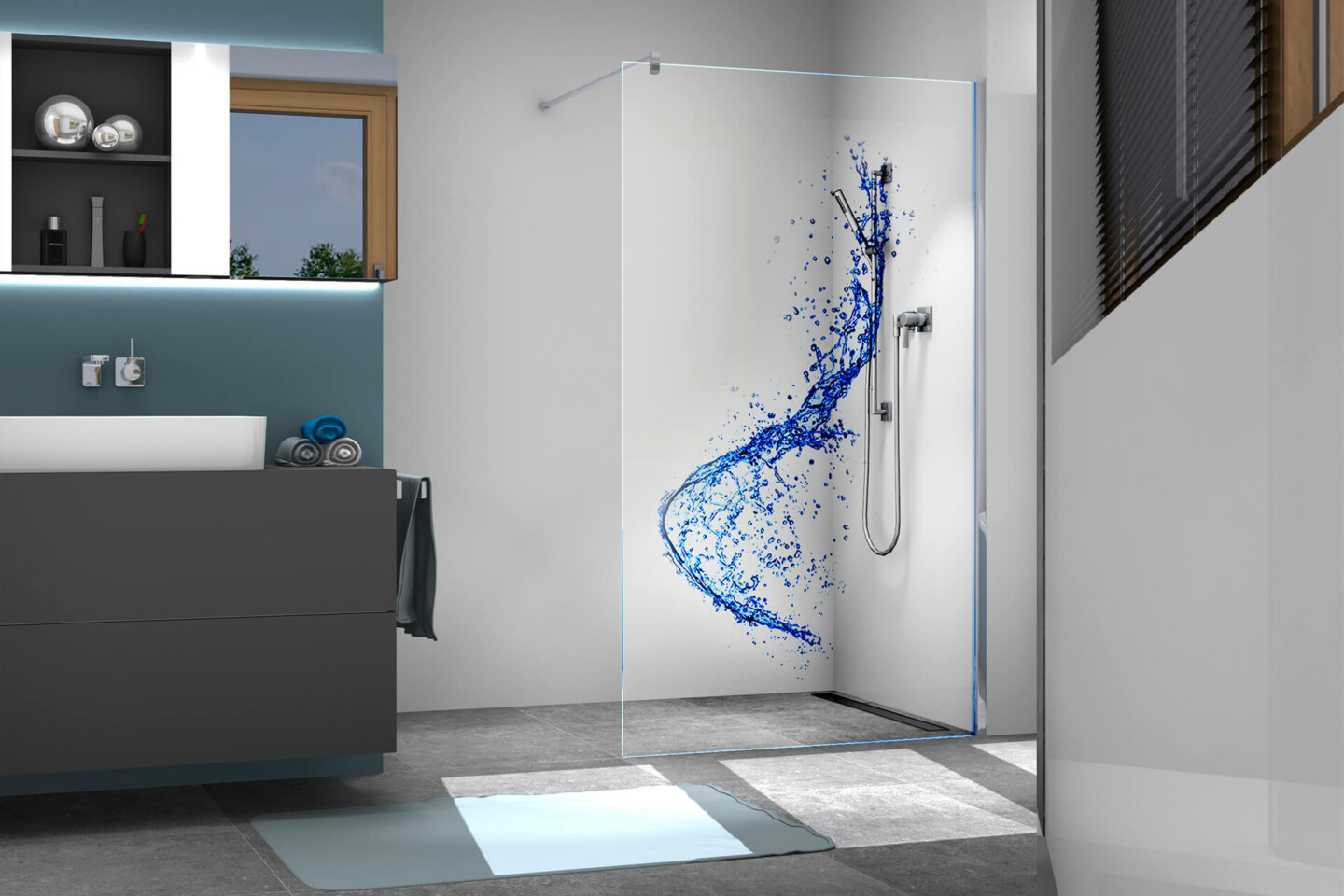 PRODUCT SPECIFICATION
PALME BROCHURE